I work for an off road suspension manufacturer as many of you know. We specialize in Jeep JK's and Dodge HD suspension products. We're finally jumping on the LSX bandwagon and stuffing one in our 2-door. Many have done it before us, but this will be a learning experience.
This 07' 2- Door Jeep has survived KOH, events, trade shows, and the wrath of drivers with very little skinny pedal judgement for years....sticking something in it with almost double the power should go over extremely well.
We're trying to support the people that support us and this industry, I hope to bring some exposure to the good guys at Brian Tooley Racing, Tilden Motorsports, & beyond.
We are starting with an LQ4 out of an 05 Denali, 4L80E, and a big ole' box of parts from BTR (including a Stg 2 Truck Cam, LS6 springs, BTR pushrods, install kits, balancer bolt, head gaskets, etc...)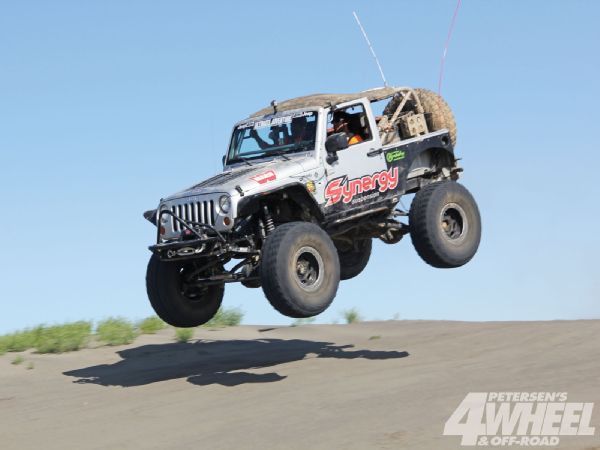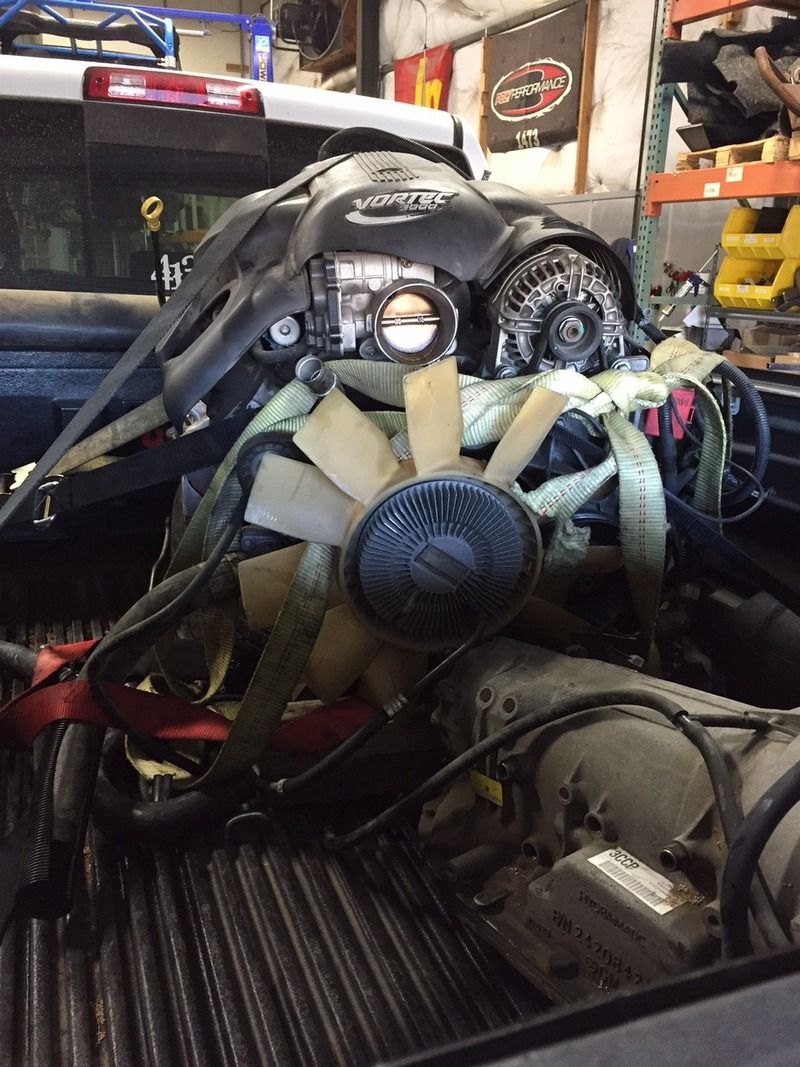 It was smooth sailing until this morning....We knew one of the heads had issues, but we believed it to be an exhaust manifold bolt that was incorrectly drilled out. Turns out the exhaust manifold was holding the head together
Our original thought of "~400hp and keep it mild" now seems to be going out the window...we are looking at heads and a bigger cam.
To be continued...