Here's the new project, a 2015 Chevy Silverado LT2 Z71 4x4 regular cab short box in Deep Ocean Blue Metallic (I know, another blue 15 rcsb from Ontario...sorry Pat ;P ). My father spec'd the truck the exact way I would have ordered it last spring, every option available in a regular cab. He put 2680 mi on it from March to October and it's been in storage since (been pulled outside to wash it a few times). He still has his 08 silverado and didn't have a need for this truck so we worked out a deal for it.
The day it came home from the dealership: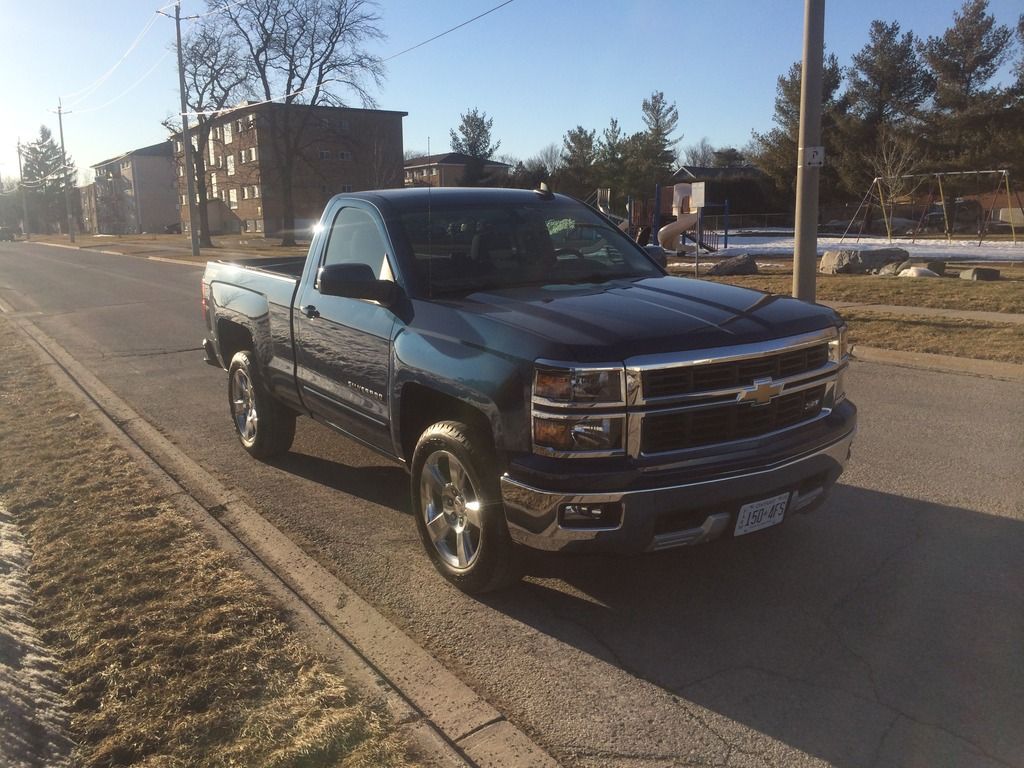 How it currently sits: (still stock besides windows tinted @ 20%)
I'm not planning on lifting this one like my '08 as there are some new laws in the province here that kick into effect July 1st that target modified vehicles. With that being said the plans are:
- clear headlights and may retro in a projector
- colormatch tail gate handle / front emblem
- debadge / demold
- tint windshield
- leather swap
- 2.5" level with my 33/22 hostage toyo setup I kept from the '08 (also may look into a set of 22" reps instead)
- eventually would like to find a different rear bumper ('14 all terrain non-step version likely)
- trim front valence
- CAI likely another airaid kit
- magnaflow cat back system dumped over the rear axle
Once I bring the truck home mid June, I will update this thread with some interior pics and likely with the new wheel setup on as well.