so injectors on the duramax are done and i am doing a bunch of other performance mods to make a race/daily truck.
any who since the truck will be torn apart i needed a new daily.
found this truck.
its a 1999 regular cab short box silverado 4x4 4.3 v6 manual.
has around 220,000km 137,000 miles.
this is how i picked it up.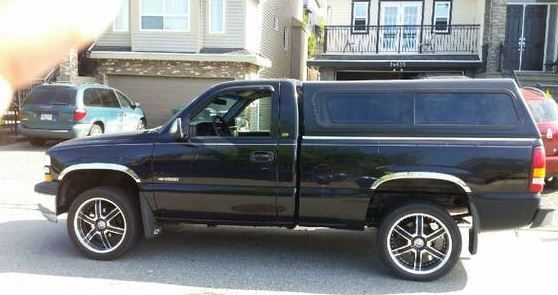 the next day i tore into and kinda finished it up today.
total of 5 days of owning it and have about $175 into it in total and piad $2500 CAD for it to start.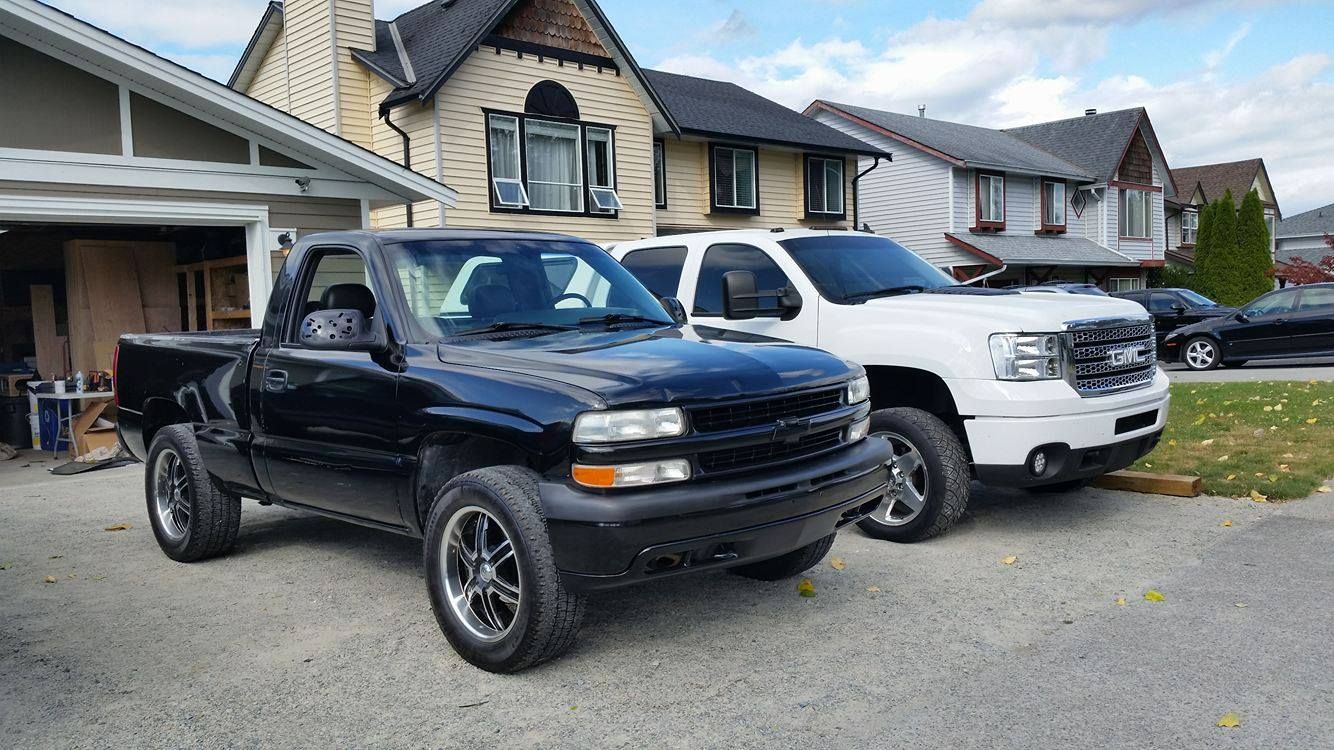 plans for it are to drive it.
mirror caps are currently being painted.
maybe tint.
also ordered seat covers for it since the seats are destroyed.