Oct 31, 2013
491
14
18
38
PM me for the fastest response.
I have some stuff that I took out of my old truck before it was traded in. Everything works great and has been well taken care of.
Akron, Ohio.
Pioneer Avic Z2. This has the 2010 model 60GB HDD instead of the normal 30 and has the updated maps. There is nothing wrong with this and these are very nice units. I have all the wires and antennaes to operate. I'll throw in the ipod adaptor with it. This was $2,200 new from Pioneer. Sold.
99-07C Weathertech floor mats for an extended cab. These are in good shape, they just need cleaned up. I haven't had a chance to yet. $SOLD
03+ DL3 mirrors. Switch is sold. These have the puddle lamps and have LED's in there already. They just need a cap and you're good to go. $325 shipped for everything.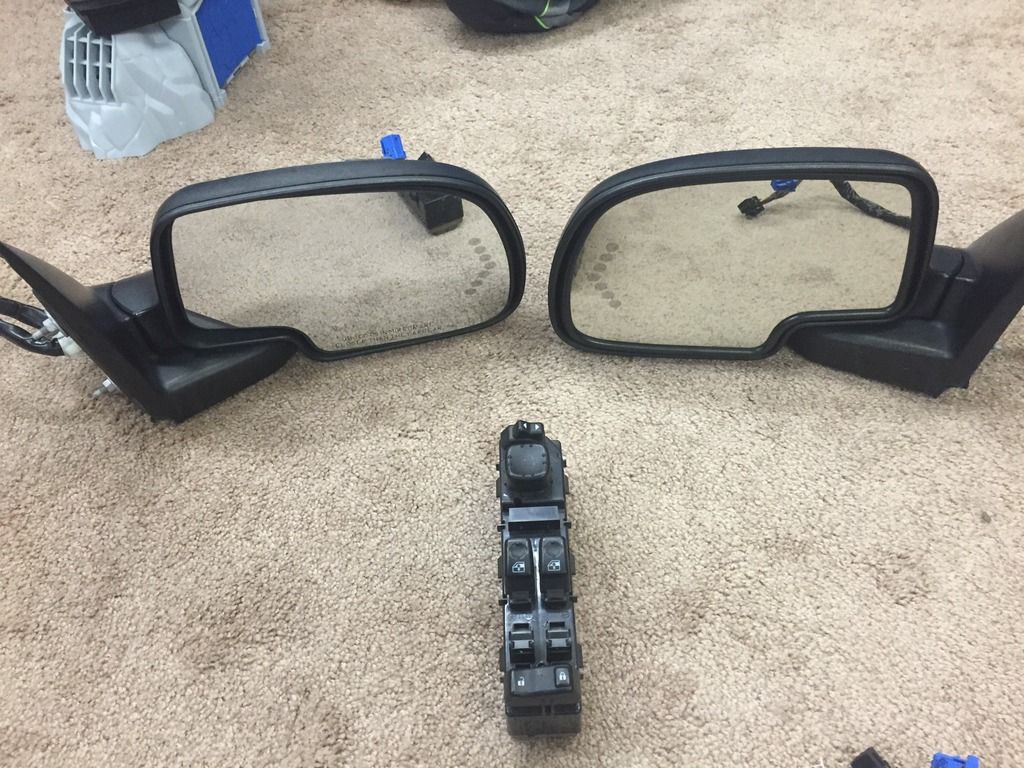 Weather tech rain guards. These have some minor scratches that I'm sure can be buffed out. $30 shipped
05-07 K&N cold air intake. I also have a brand new filter still in the wrapping because this got some surface rust on the chrome. It is 100% complete. $Sold.
99-07 Escalade shifter. $SOLD. It is really close to matching the dark charcoal interior, but is just a shade off. Id never bothered me.
OEM Escalade cluster bezel. $SOLD. One minor knick on the center area that I couldn't pick up with the camera. Snaps right onto the silvy bezel when you trim a tab. You'll see it when its mounted up.
OEM Denali smoked chrome interior handles. These match. $SOLD.
Last edited: