I have some NBS parts that I am not doing anything with, so they are up for sale. I have a complete OEM E-fan harness from a 2006 truck. This is a direct fit for any 03-04 to add E-Fans or you can wire up an additional relay so that this will work on a 99-02 truck. This has the relay block that will clip to the side of the factory under hood fuse block, and both pins that plug into the ECM. $90 shipped or $80 picked up in Shreveport,LA. I can add said relay and wire it up for you for an additional $10. On a 99-02 truck, the AC wire needs a relay to convert the AC clutch wire to a negative voltage to properly trigger this harness.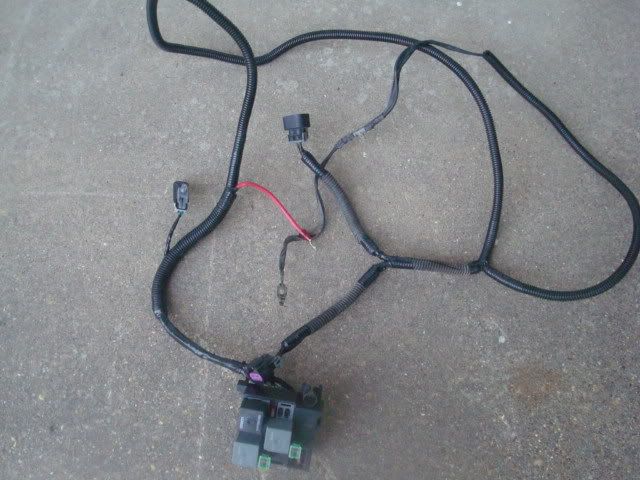 Next is a set of 03-07c DL3 power folding heated turn signal mirrors with puddle lamps and white mirror caps. $140 shipped or $120 picked up. For an additional $120 I can convert these mirrors to work on a 99-02 truck and include a custom harness and a OEM 2002 Escalade power fold switch. I will NOT sell this switch alone, only if you purchase the mirrors AND the custom harness!
I also have a 03-06 CrewCab/SUV DL3 switch available.
Mirrors are sold, but switches are still available.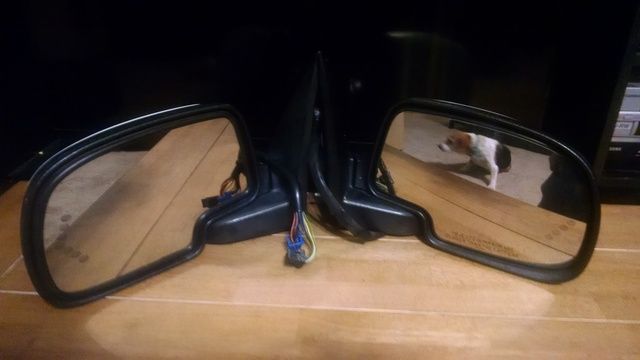 Esky switch that would be included in the mirror conversion harness, it does have a small crack on the front face that doesn't show up well in photos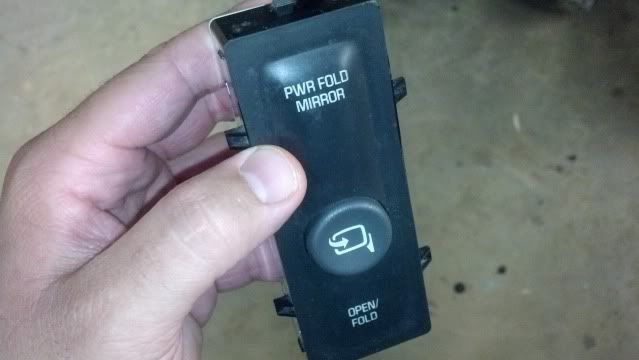 03-06 SUV/CrewCab Drivers door master window/lock/mirror switch for DL3 folding mirrors $50shipped.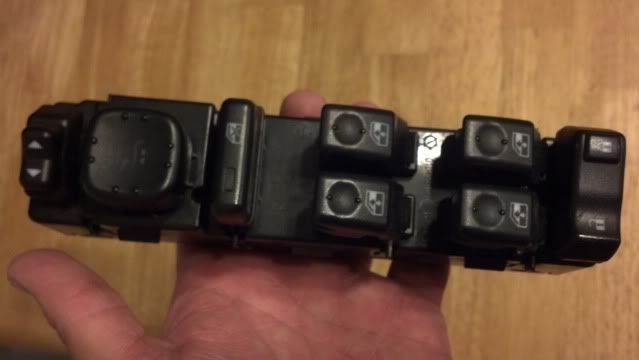 03-7c single DIN radio install kit/mounting bracket $Best Offer
I also have a set of three black textured 99-07c door handles. Two rear door handles, and a front drivers door handle. $30 shipped , $20 picked up or $20 if buying anything else I have for sale and these ship with it. All items can be picked up in Shreveport, LA or else I can meet you in New Orleans (or anywhere along I-49 and I-10 between Shitport and NOLA) the last week of June because I will be down there for a few days.
I have a brand new 03-07c tail light harness (came with an aftermarket replacement tail lamp) $Best offer
I also have some Trailblazer parts for sale as well. Tails, window switches, door lock actuators and latches, parking brake lever, airbags, and several other smaller parts. If you need any Trailblazer shit, just ask and I dig and see if I have it. I also have at least one 99-02 stock gauge cluster, if interested I can get the mileage on it and get a picture of it.
Last edited: