J.mo's pile of junk super duty build
I didn't make a thread on my silverado, so I guess I'll make a thread on my tow pig 06 F-350
Silverado is awesome after the cam and heads, but it doesn't quite fit the bill comfortable to tow the boat. So I picked this up.
Little backstory on the truck- 1 owner, older gentleman. New car trade for a '14 f350.
Truck was purchased sight unseen based on description of auction. "Crew cab lariat" was the description. It was a clean truck, and the price was hard to pass.
Anyway, picked up the truck, it's a damn extended cab. But in great shape, during my fit of rage I popped the hood to give her a look over after seeing the pillar gauges. And guess WHAT.
She's ARP studded, bulletproof diesel egr cooler, oil filter relocation kit, bulletproof diesel oil cooler, aftermarket turbo, all the goodies a 6.0 needs.
Also has AFE cold air, AFE intake elbow, 4" turbo back mbrp and a few other things I'm forgetting
So I decided to keep it.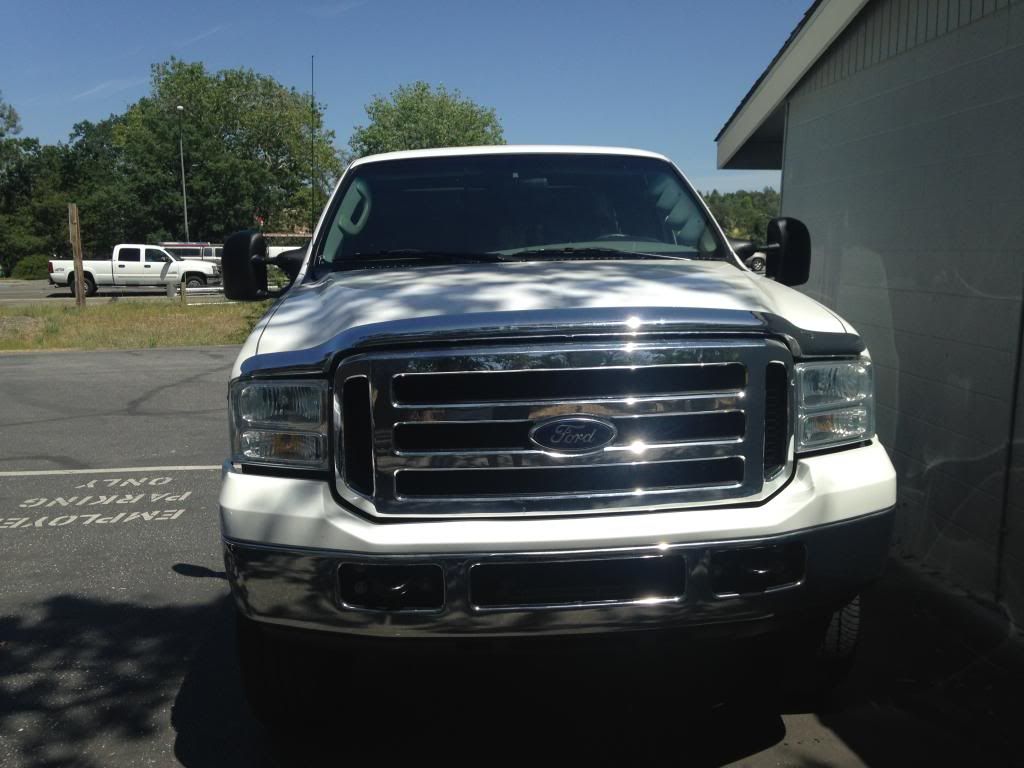 Ordered and en route-
22x14 962s and toyo mt 37s
Black paintable grill
08 tail lights
Morimoto 5k hid kit
Drl/parking light/turn signal 5k LEDs
Black billet ford badges
8" lift kit
Currently researching/prepping to order -
Turbo. Most likely a garret powermax or gt4088
Possible 08 front clip
Sinnister 58v FICM
Airdog
This is going to be a fairly quick build. Color matching should be done next week, and with 08 mirrors, 08 tailgate and bumpers. 5% tint.
Original plan was a 600hp build, but that requires pulling the cab, DNW at this moment. 500-550 is easily attainable, so I believe that's where we may land until I pull the cab down the road to really beef it up. The motor work done already has saved me about $6k and probably 20-30hrs of labor
Will add more as plans and ideas develop. This truck is like learning a new language. In a couple weeks it should be
looking
Last edited: