Picked this up a couple weekends ago. Its a 99 with the newer front end, and 05+ Silverado tail lights. Bagged with a 2 link/watts link in the rear, and factory arms in the front. I think the uppers are flipped, with just upper and lower cups. Its got an EDC that I'm still learning about, supplying 2 5 gallon tanks under the bed. 3/8" valves with a AVS switch box. Been painted with the Chrysler blue from 09-10 challengers, surf blue (PQD). A bunch of small stuff I'm missing. This thread will mainly be to track progress as I make it my own.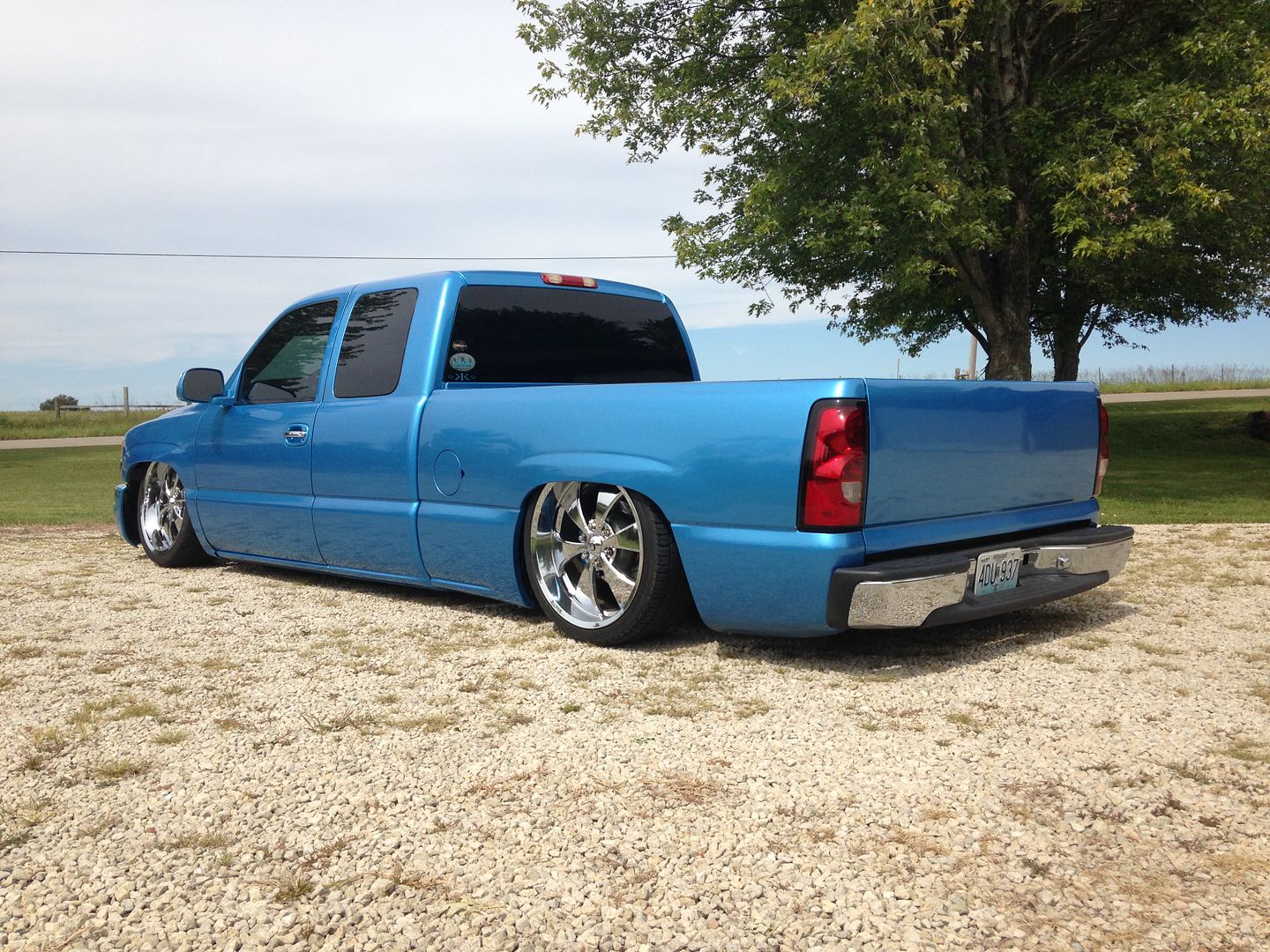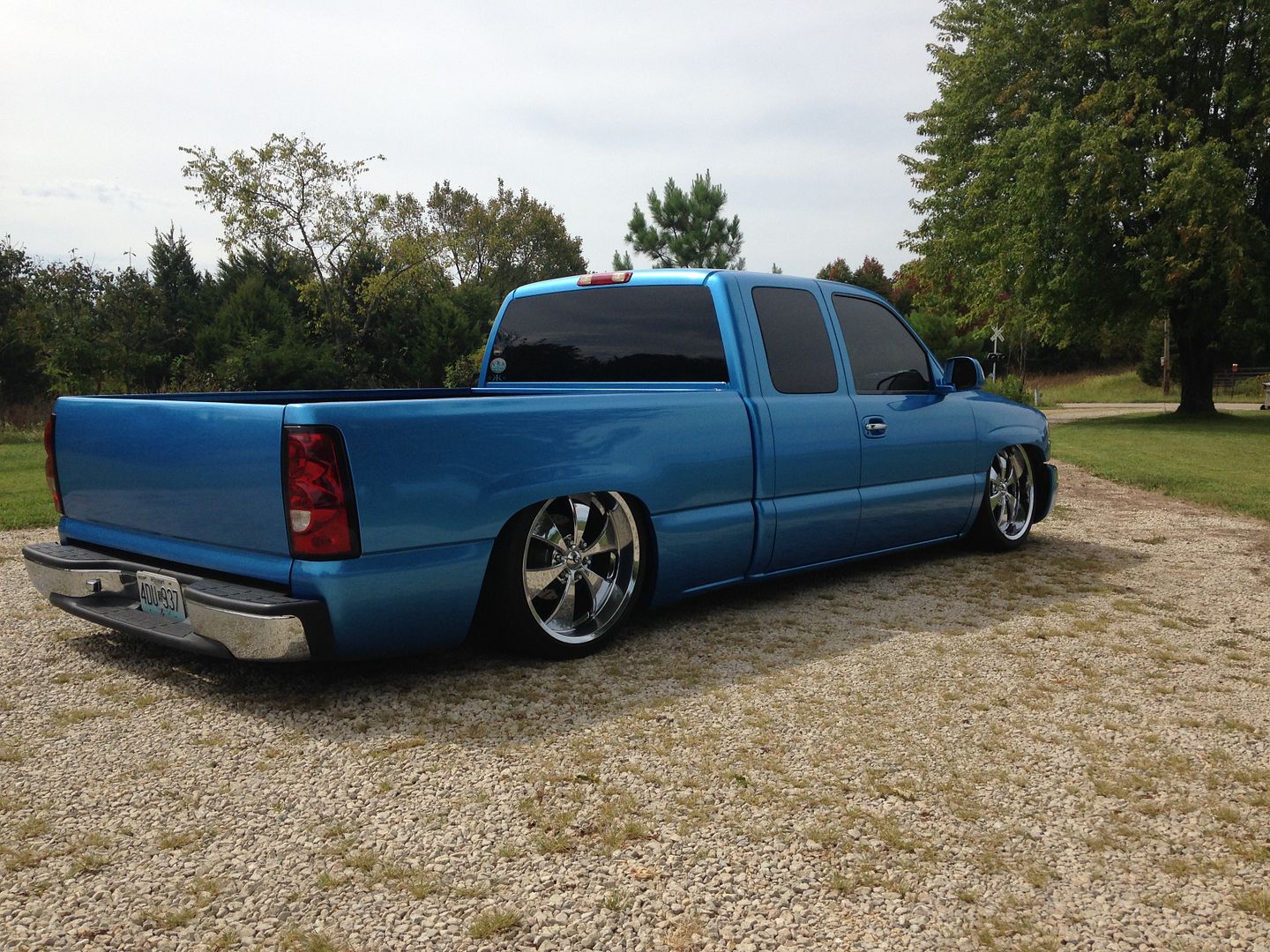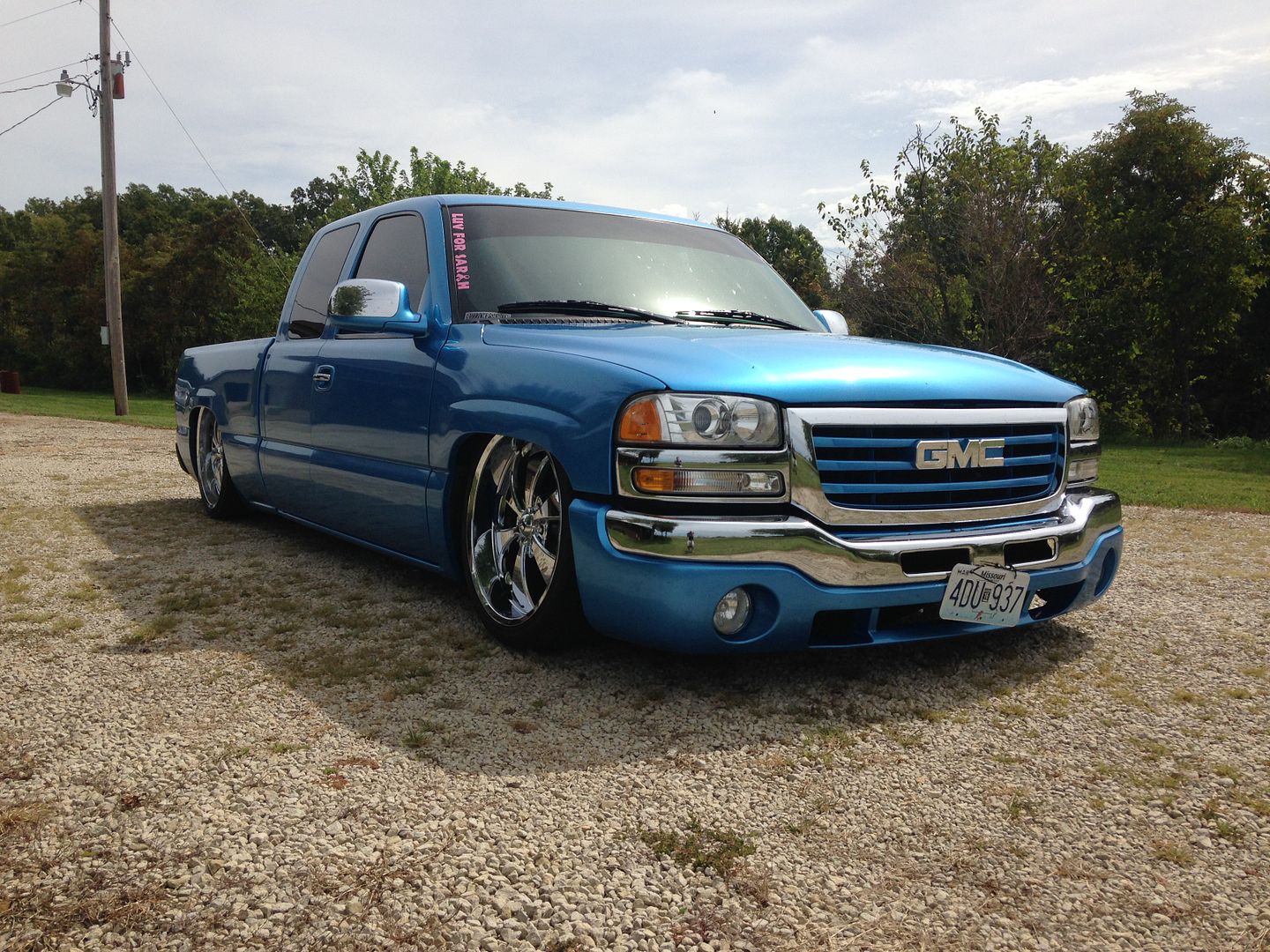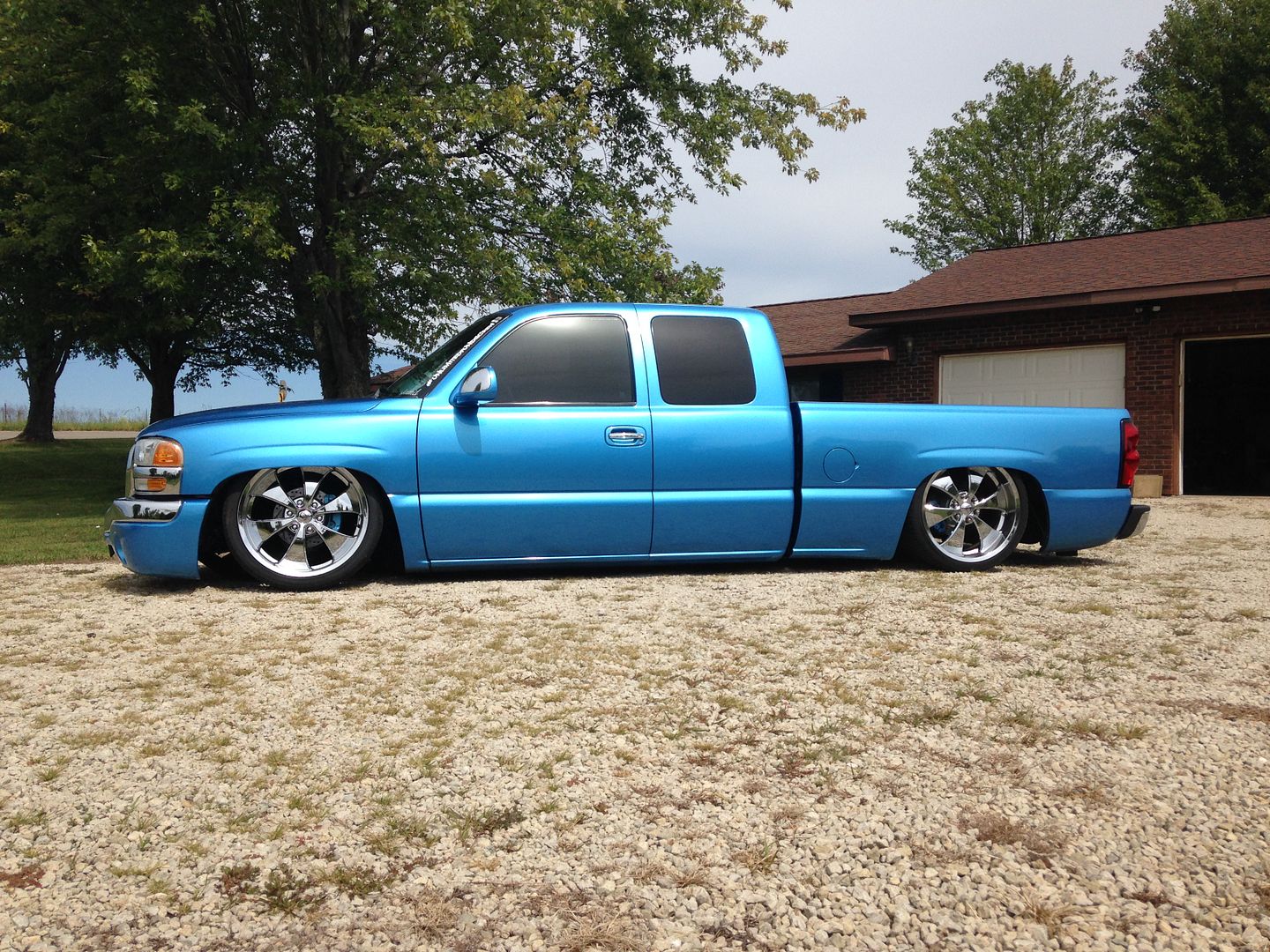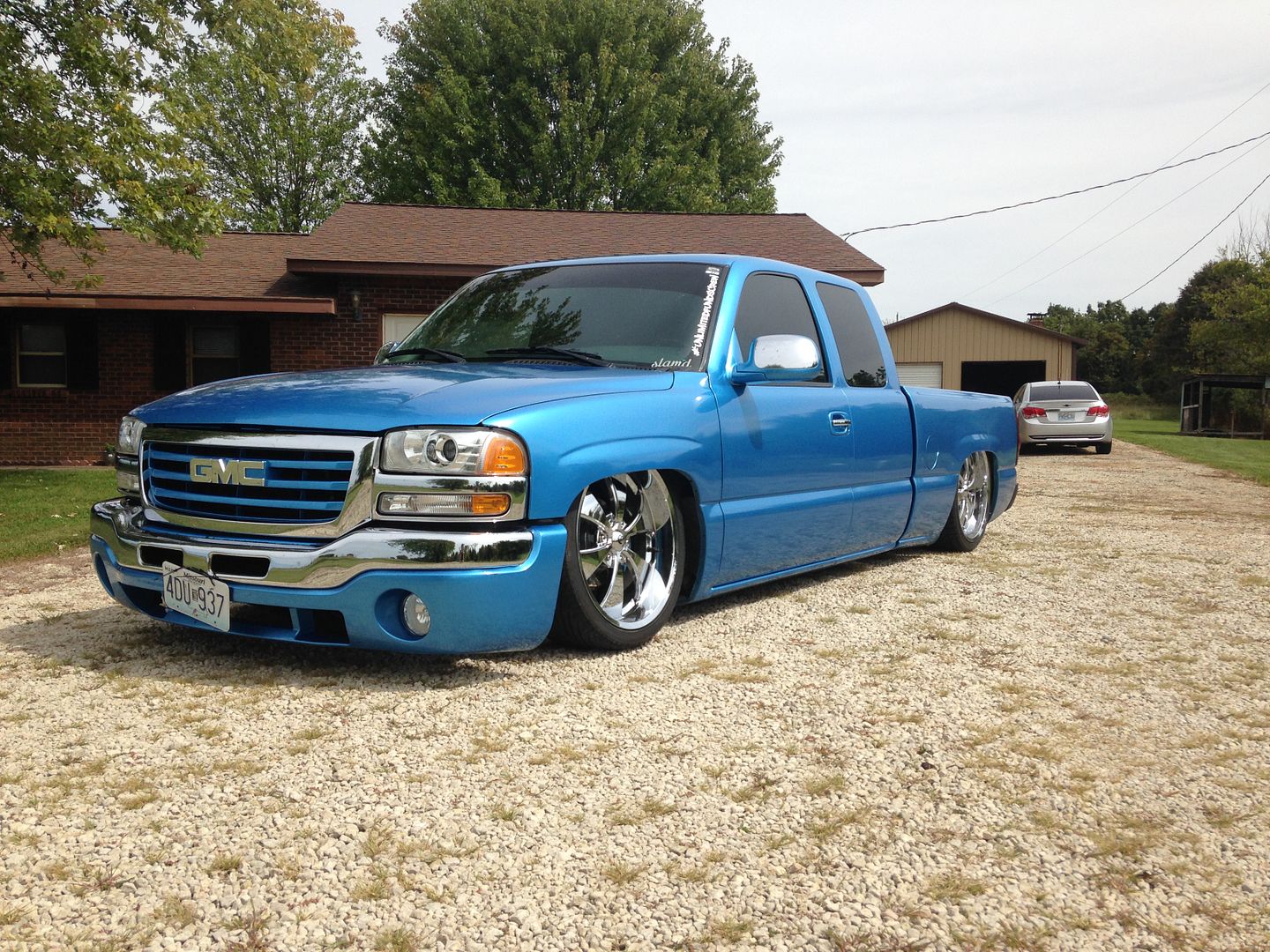 Crappy roll in liner that's starting to lift in places. Its on the list of things to be replaced.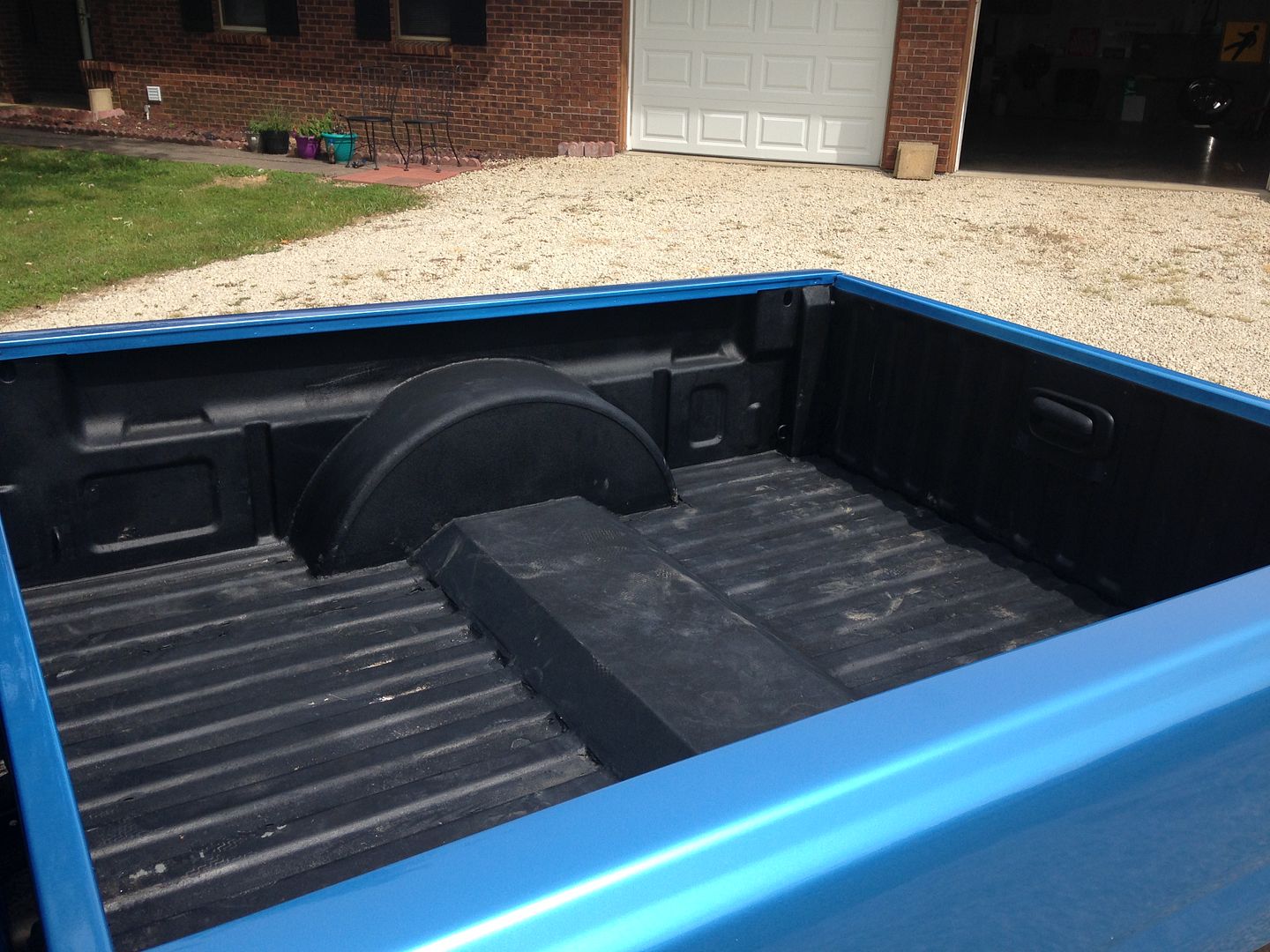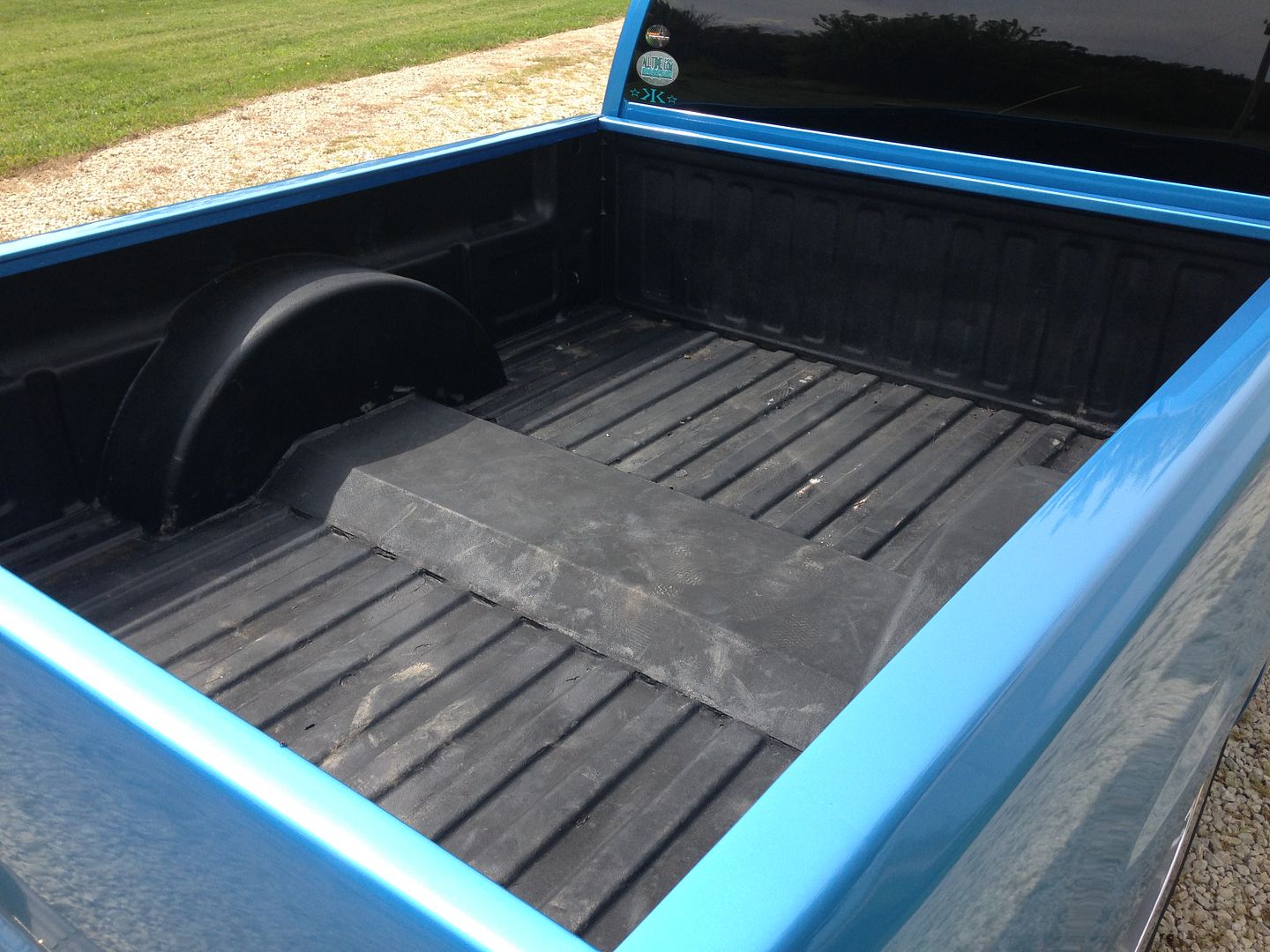 Interior, seats were swapped in from a Regency truck.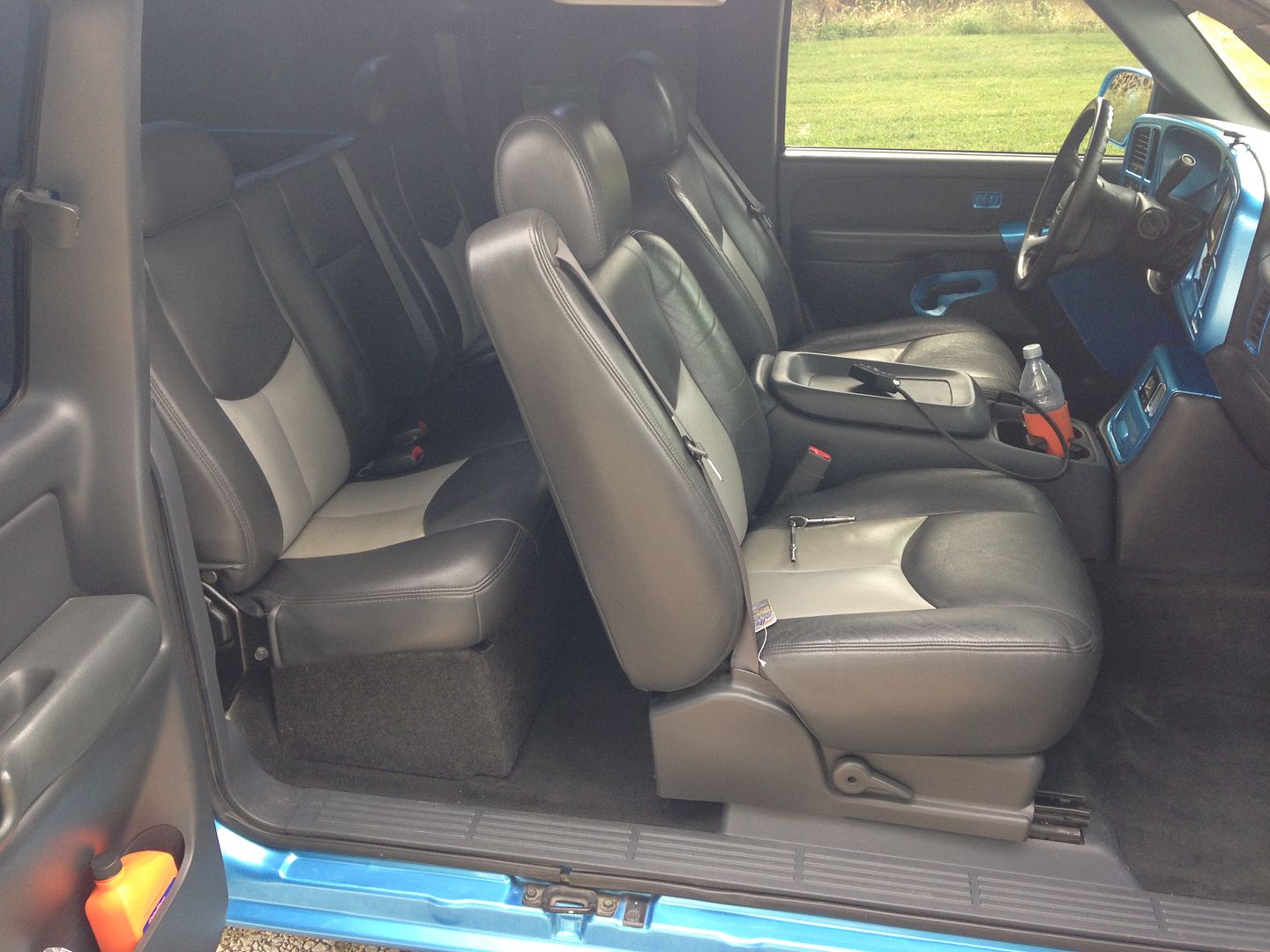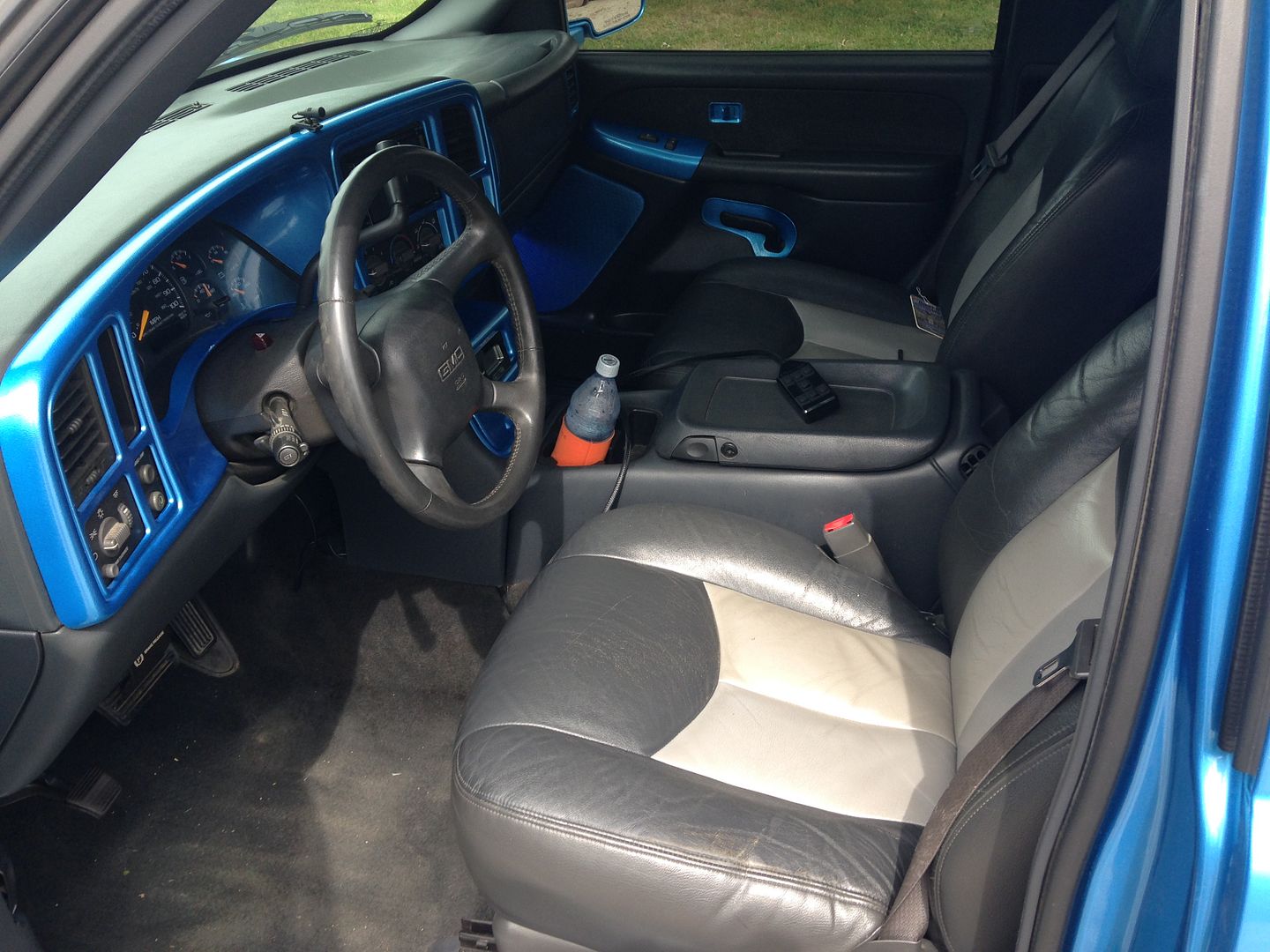 Engine Bay