So as Im sure you all know by now, I sold the Graystone truck to Brian ( @DirtyBlackHoe ). I wanted to get into something new, with warranty, so I could actually work on the projects, and not constantly be modding and messing with the daily instead. Picked up the 2015 Granite Crystal Metallic RAM R/T a little over 2 weeks ago. 5.7L Hemi. 8 Speed. 3.92 Gears. I LOVE LOVE LOVE this thing. Anyway on to Pics....
As soon as I got back to work from picking it up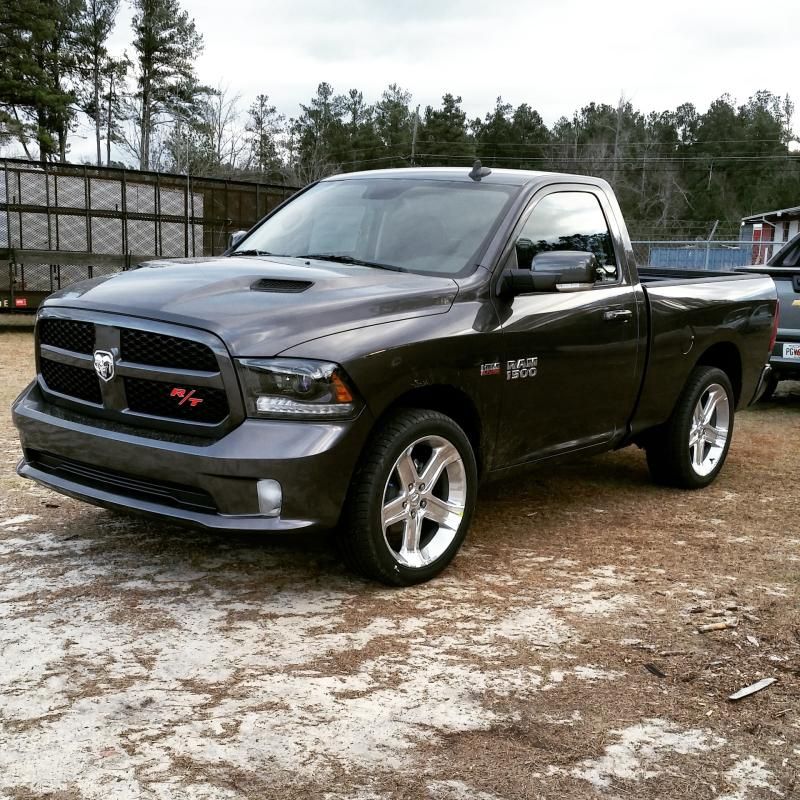 Debadged and shorty antenna that night
Tinted the next day....
My buddy rode with me the night I got it, Sold his All Terrain the next day and bought this
Nose bleeds lasted from Monday, until Friday....Thanks to my wonderful frand Kris @TheSuspensionSource
Belltech 2/4 and Spohn adjustable Panhard.
No Modding the New truck....
BedTred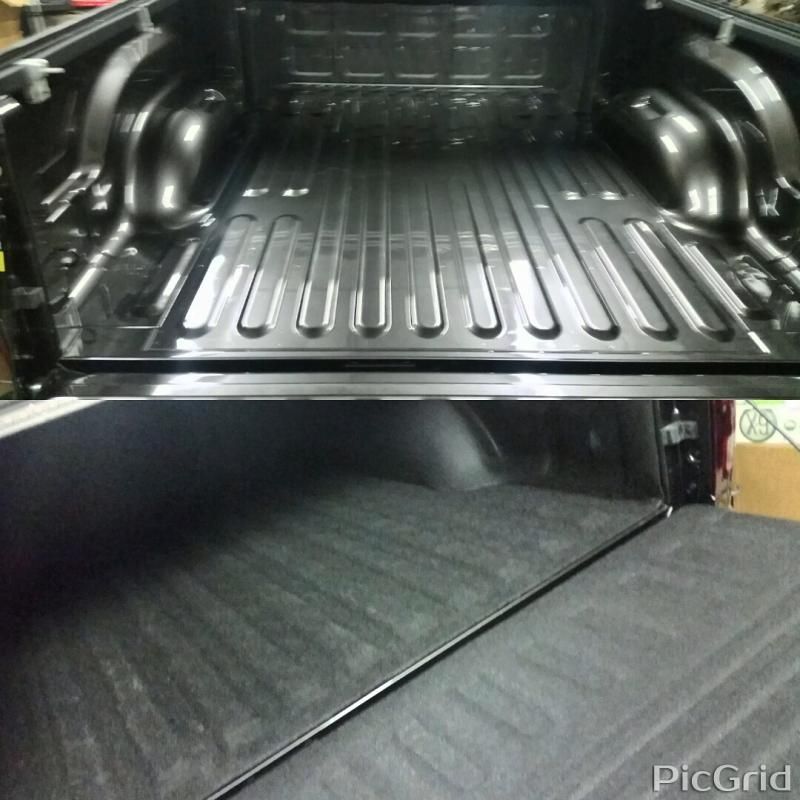 VaraRam
As It Sits....
Ive still got some small stuff that irritates me that Ill be colormatching as soon as theres a warm day....So Far I have no complaints. Id like to get an OE single exhaust, and regular rear bumper for sure.