But that isn't all. During the time all this bodywork was happening at my father's house, I was working on the axles and brake hardware at my house....
Sand blasted, coated the axles with KBS and painted all the smaller items with Enamel.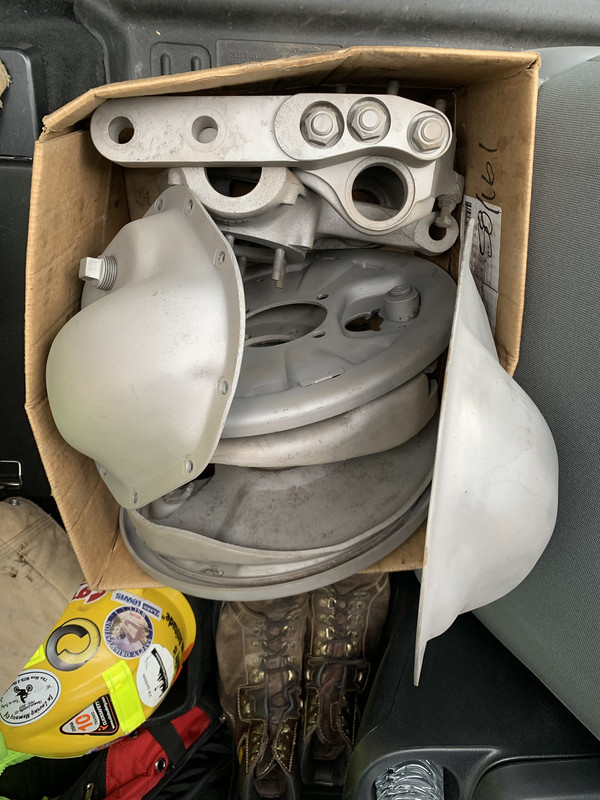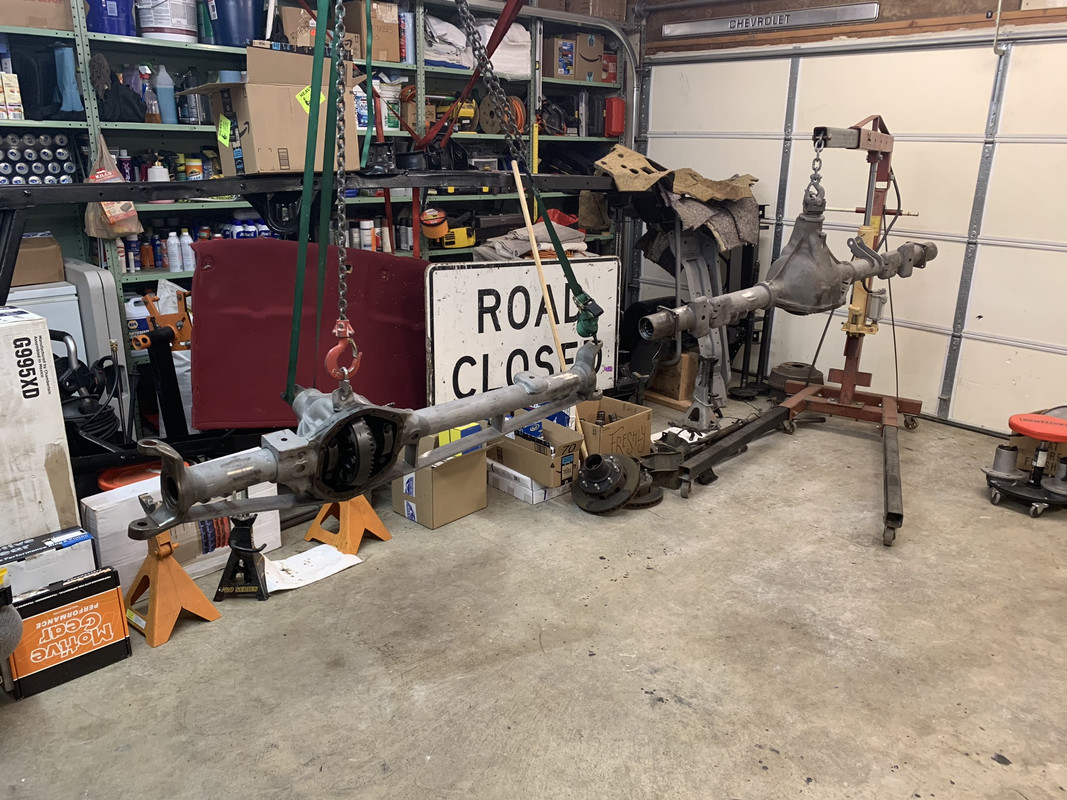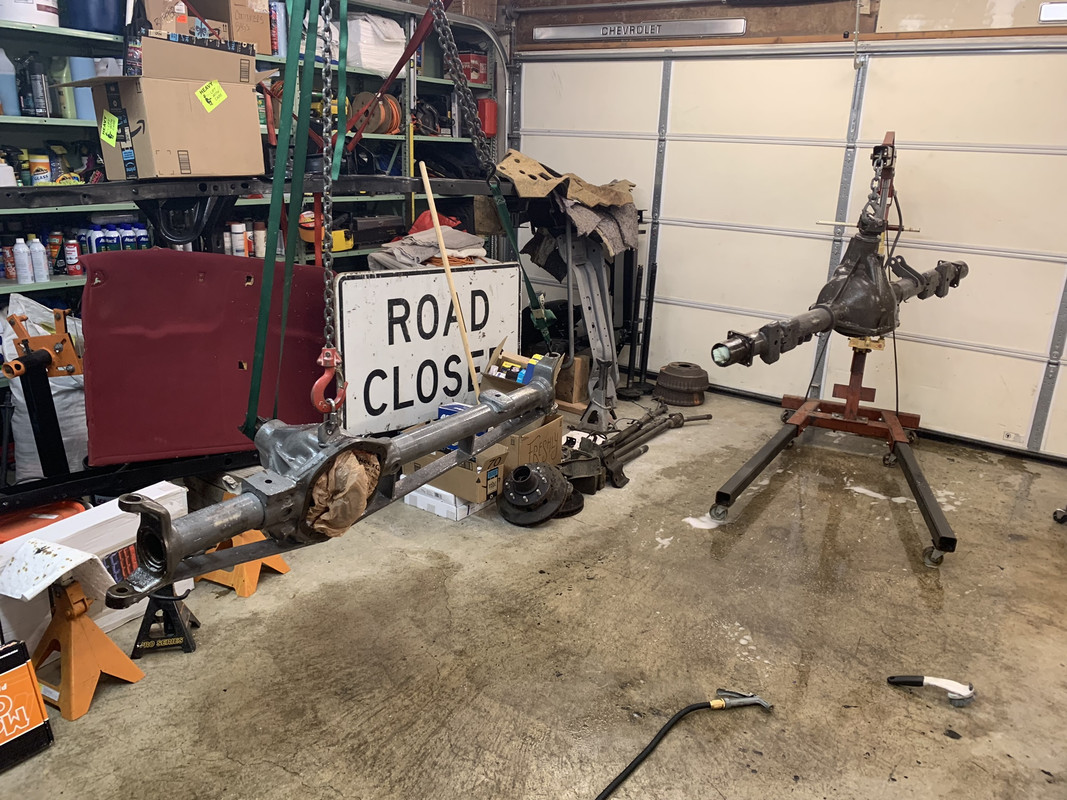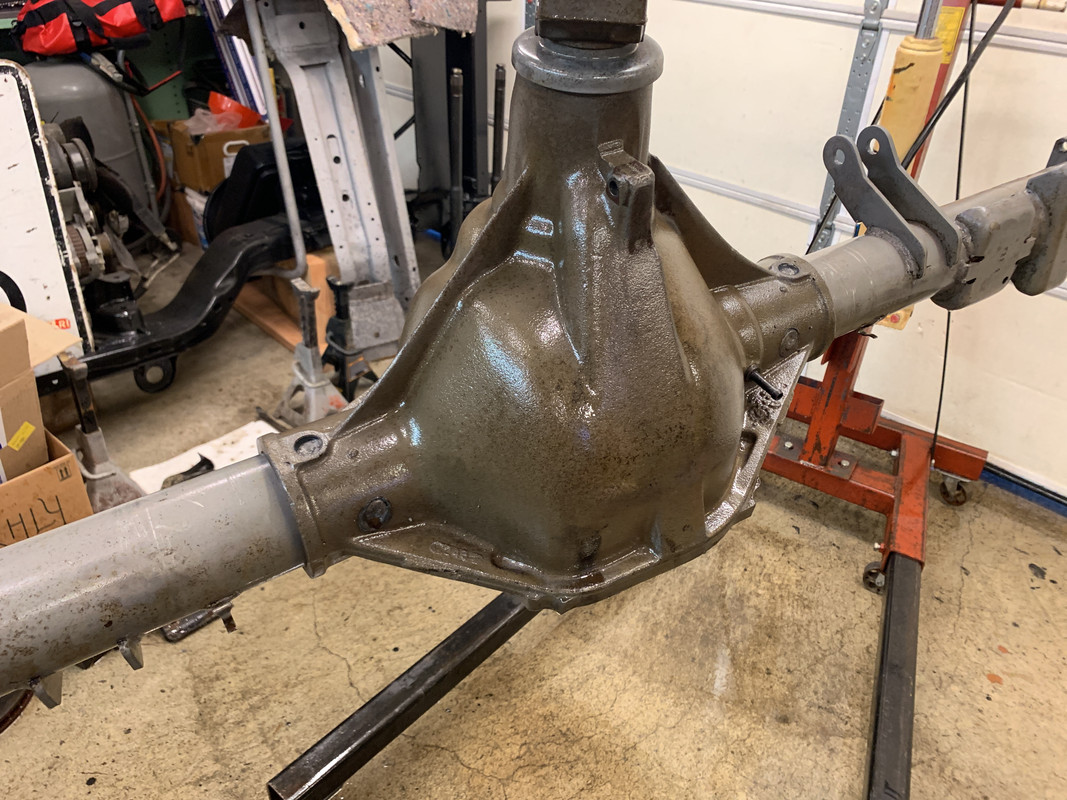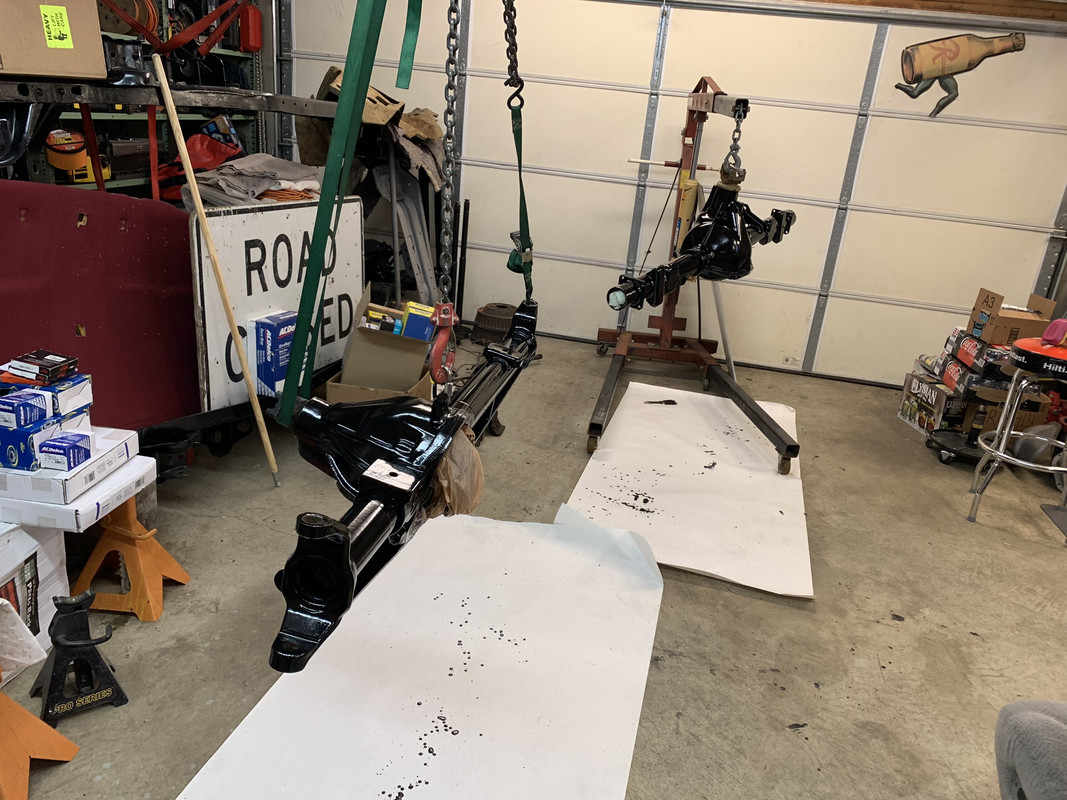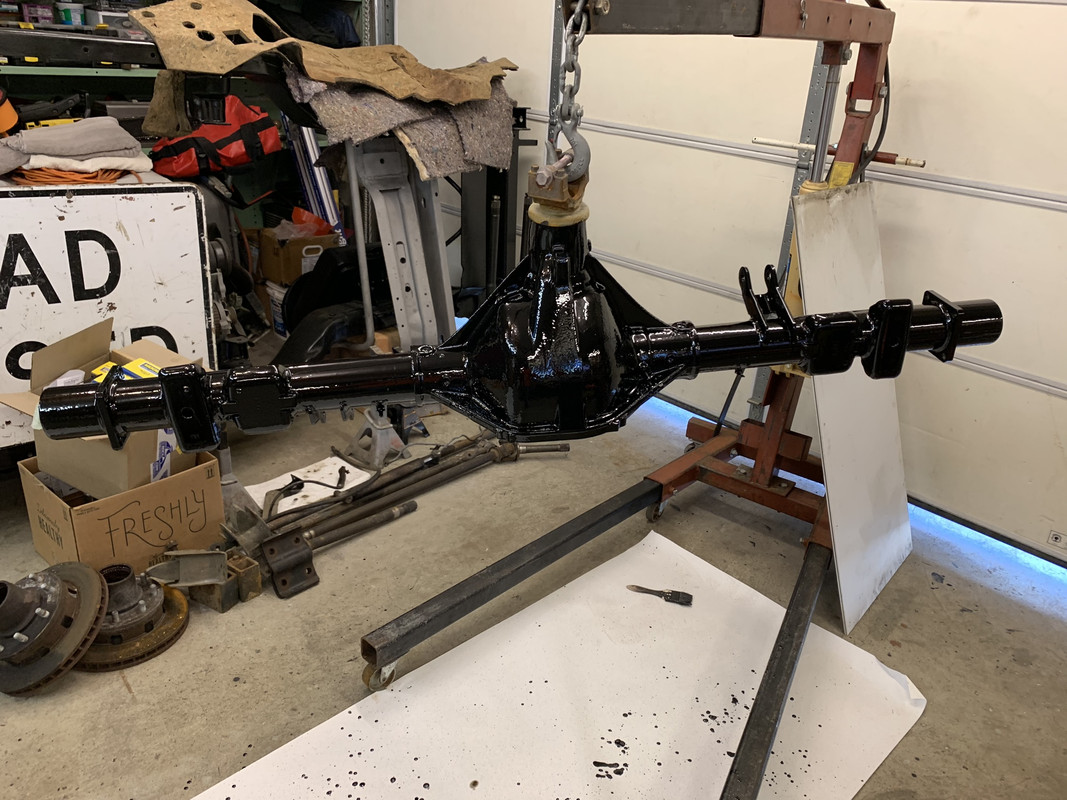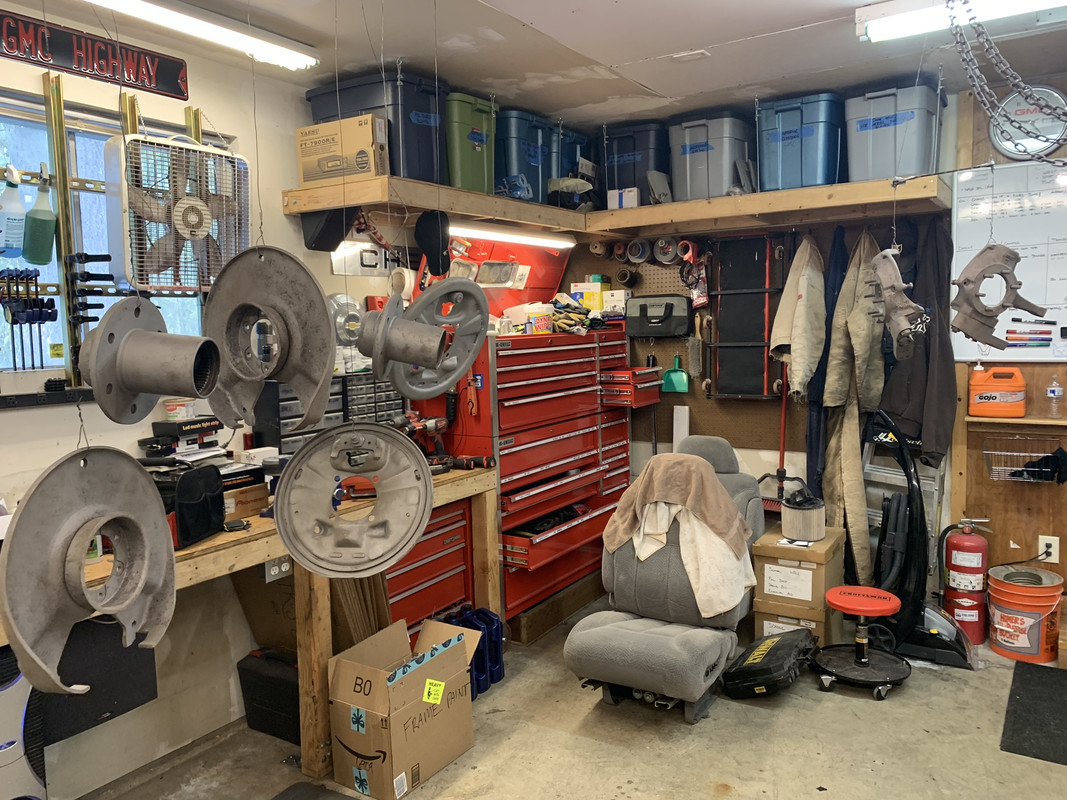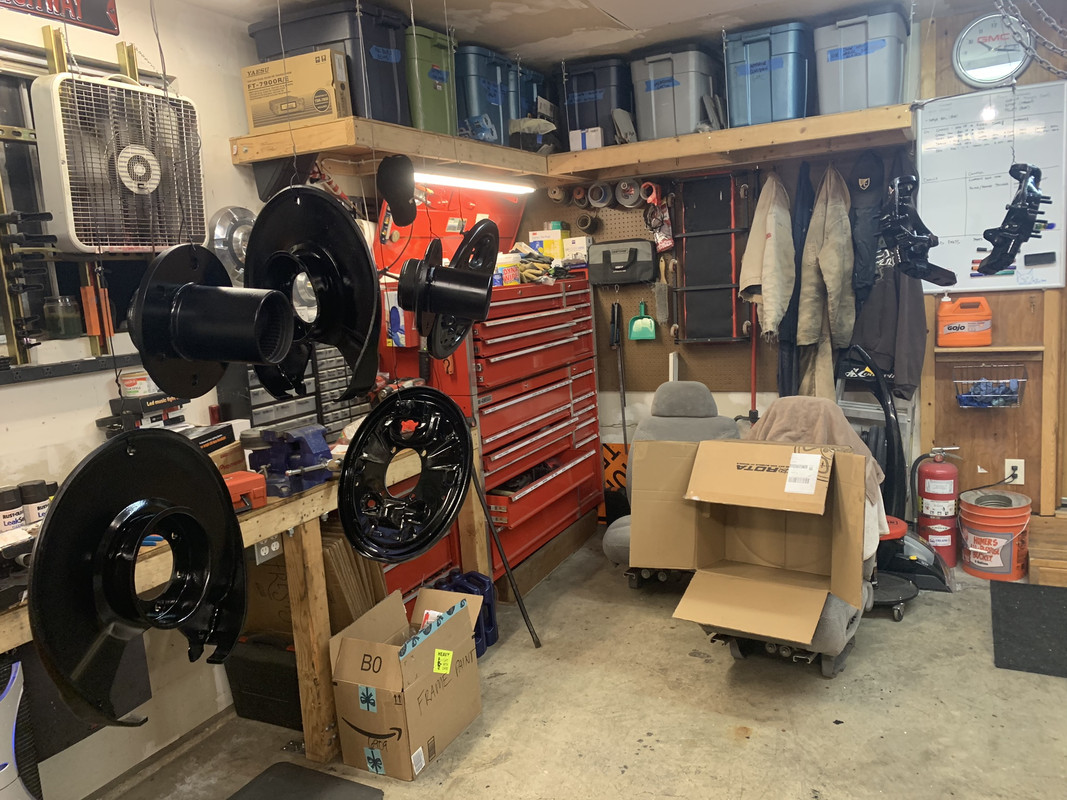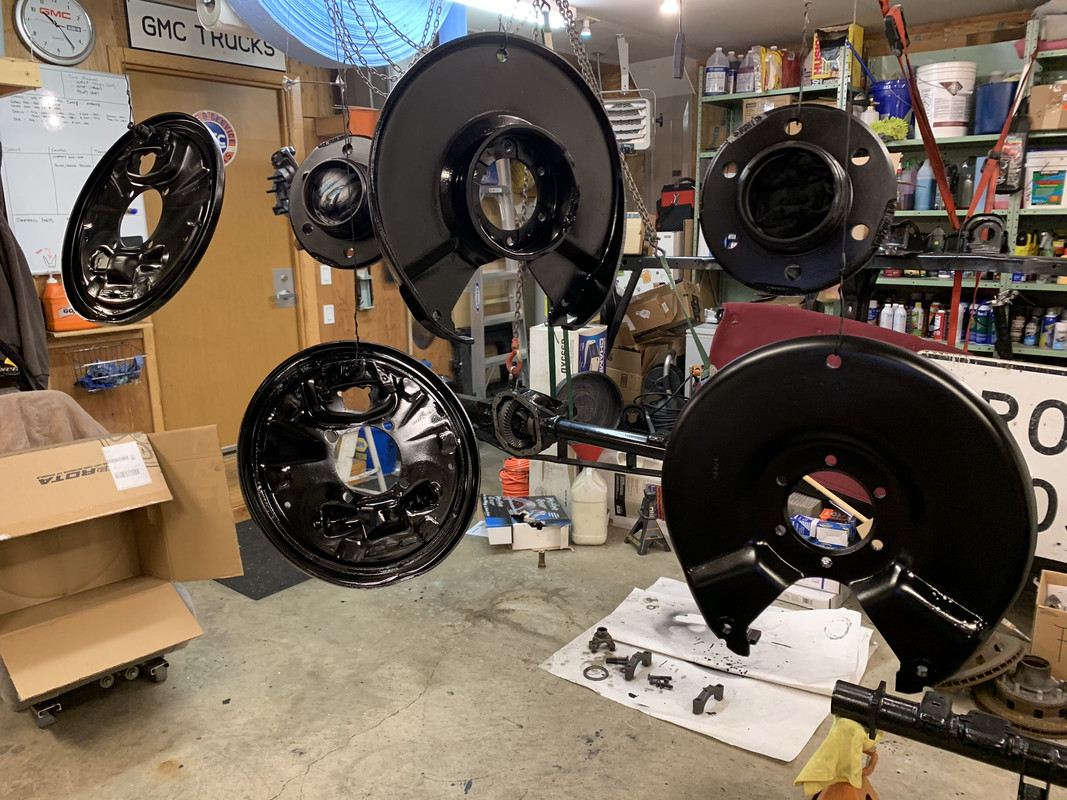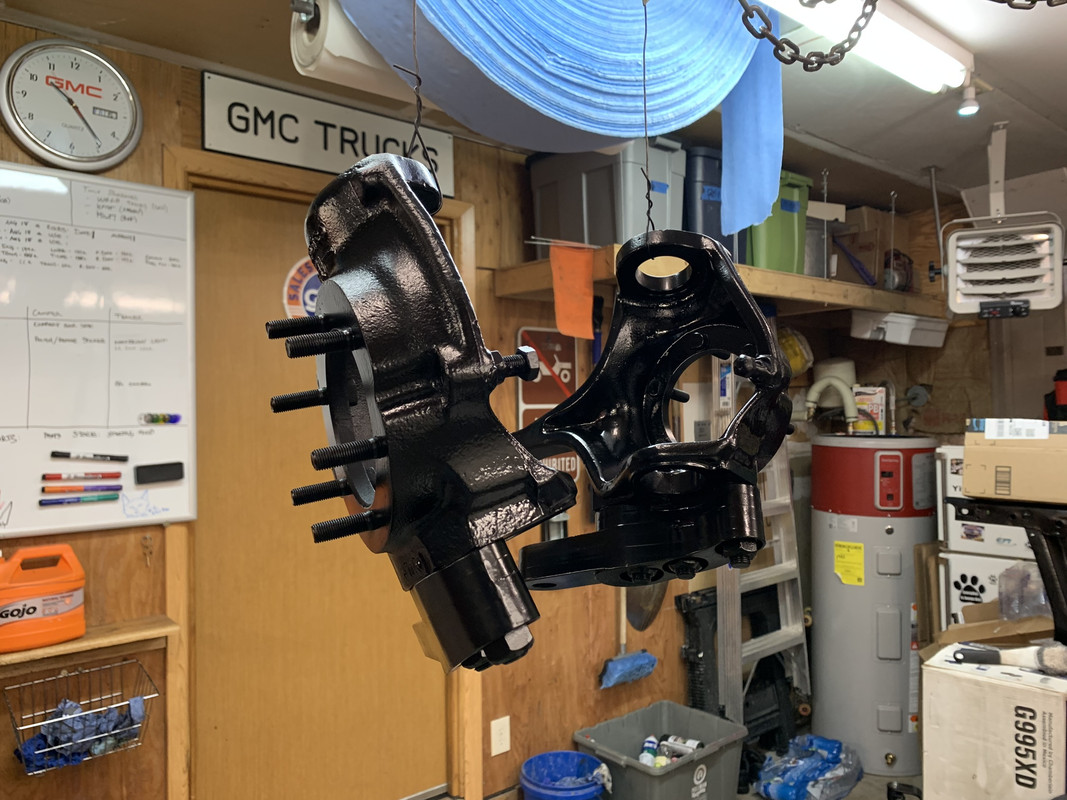 SO MUCH PAINT. Also had to re-gear the 14SF down to 4.56 to match the front. Rear axle is all new bearings and seals, front is all new seals as it was rebuilt not many miles ago.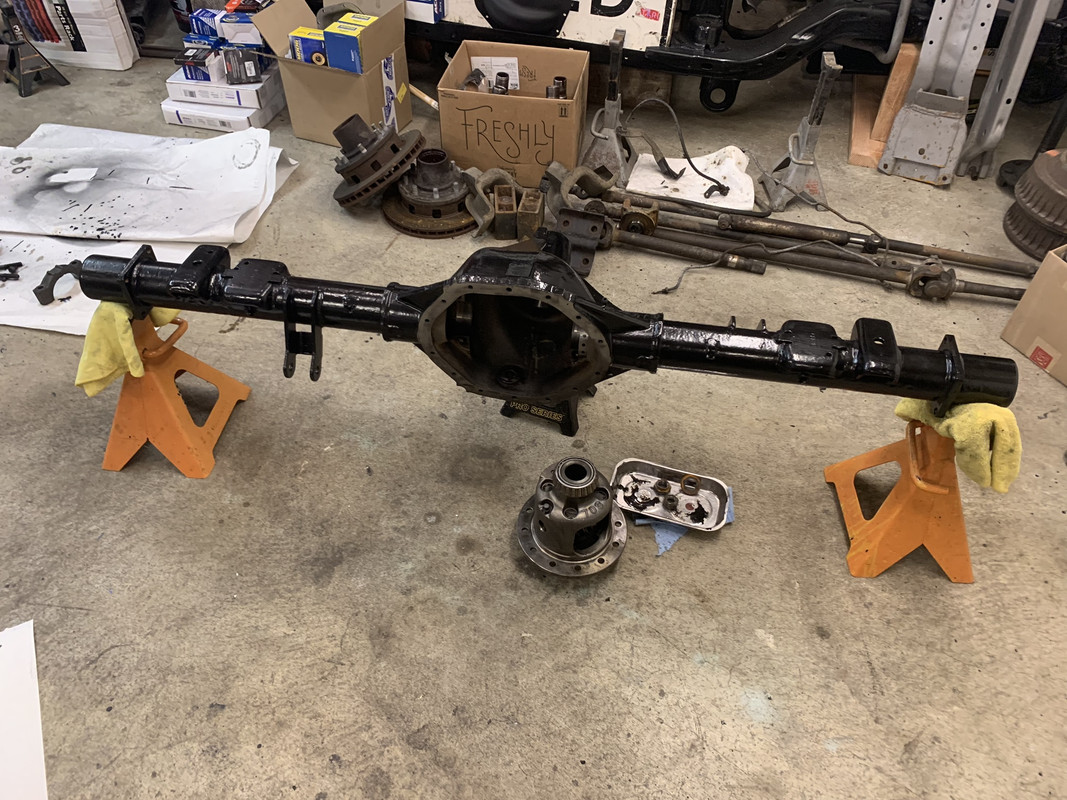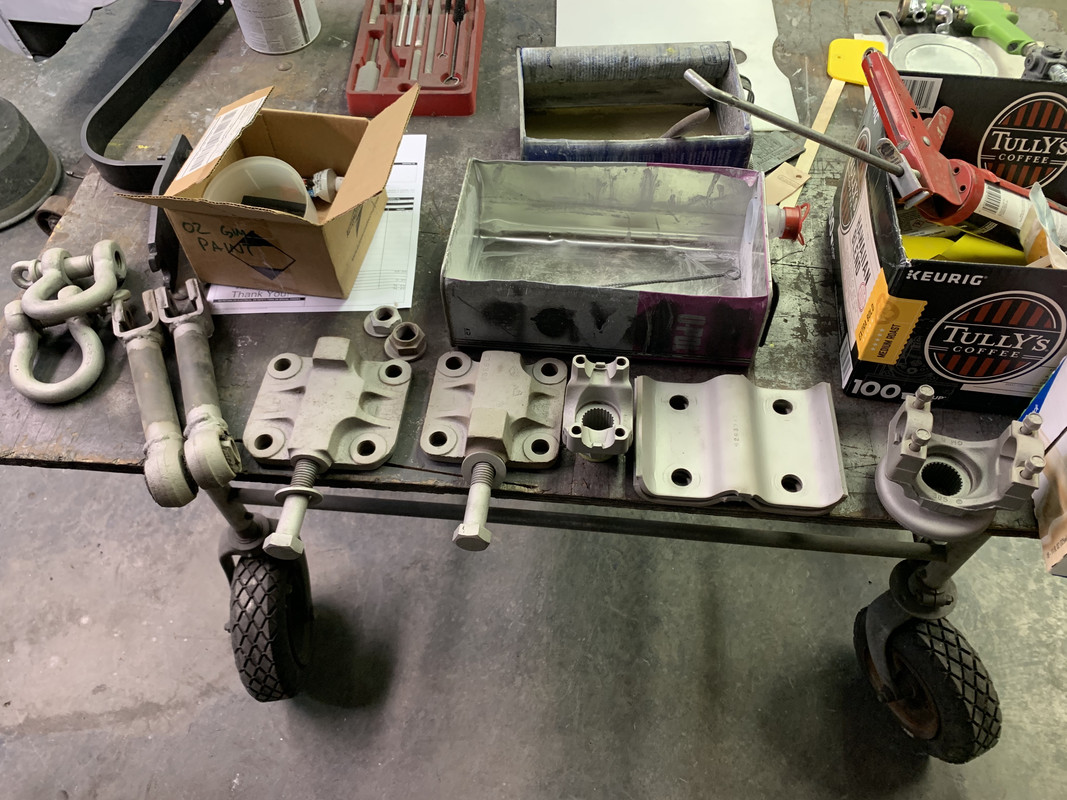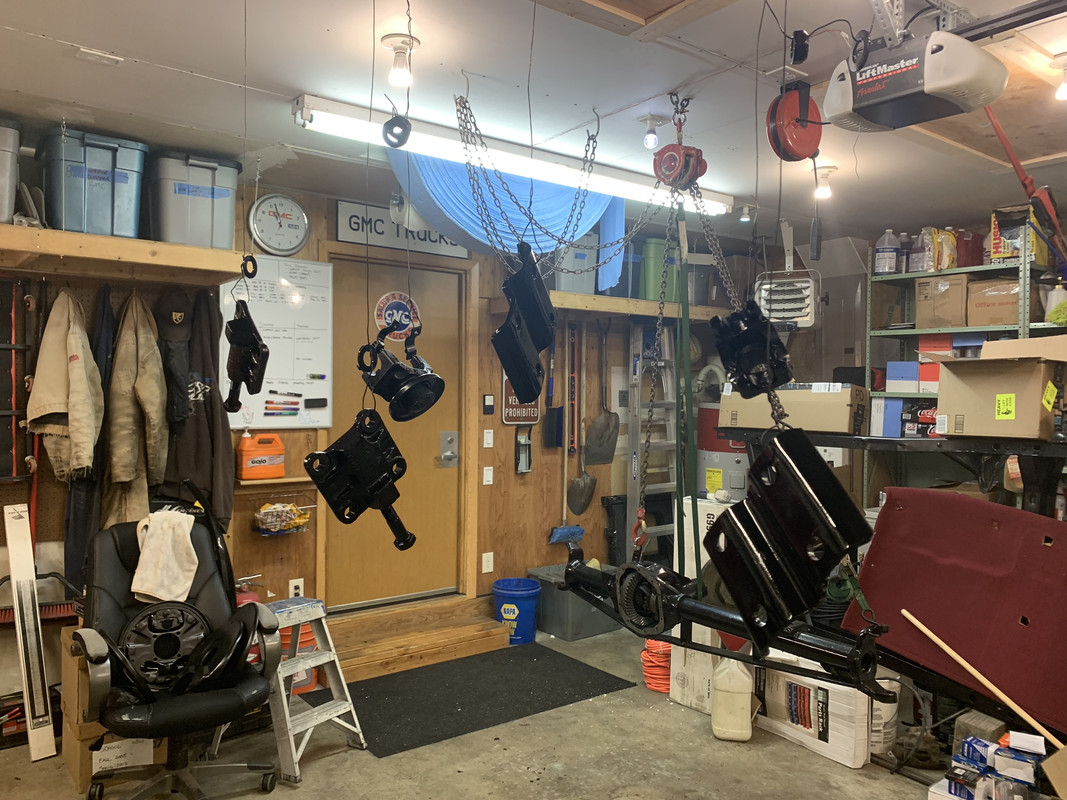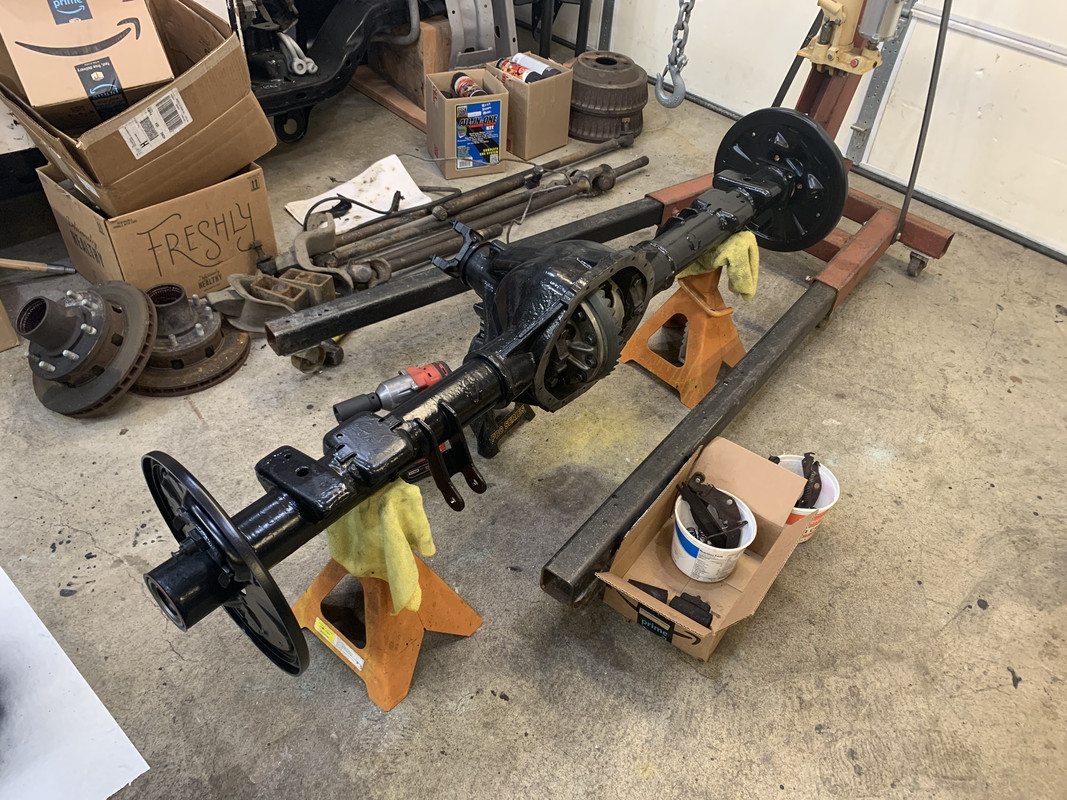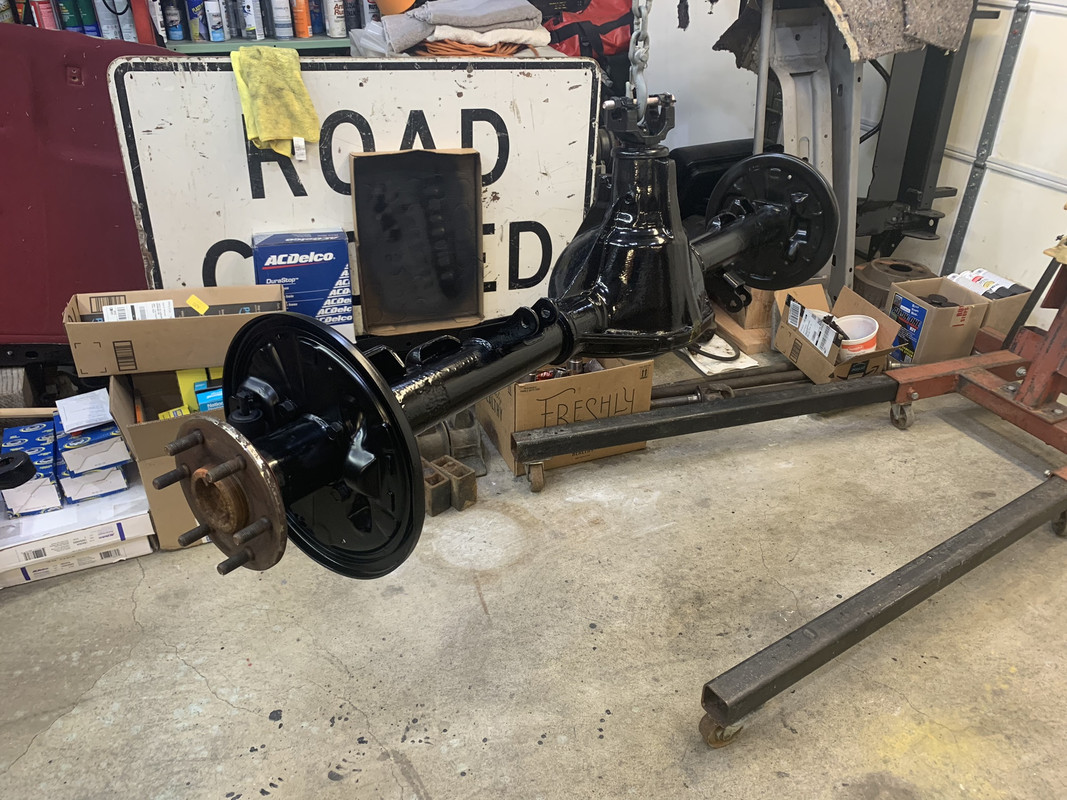 And just because, to keep you all up to date, I managed to get the welds and new tires on the 06 as well as the airbags.