Well the people that follow me on IG know that I bought Rocky's truck. Since a majority of anything I'd ever want to do to a truck is already done to it I don't plan on changing a ton of things.
Things I've ordered:
Chrome Handles, Chrome Sill trim (fuck off I like how the Denali's look)
5" Flo Pro Stainless Exhaust, Stainless 3" Downpipe
PPEI Tunes came with the truck but aren't on yet
Gas AMP Steps so once I do the deletes they will fold up and not be potato like the Diesel Steps.
68mm Stg2r Danville Cheetah, might swap the 72mm out on my regular cab, haven't decided yet though.
Truck still needs the front drive line installed. The LML's have an oval bolt pattern on the transfer case and it makes it hard to clock it down. Ravi had a 2 piece extension cnc'ed from aluminum to be able to clock it down. He's currently test fitting it on his truck with a new trans crossmember as well. There are a few shock clamps I need to swap out for his Altered Attitude chrome clamps, and other odds and ends. Needs a new switch for the tailgate cause it was removed for whatever reason while at AA.
Ordered 120 bolt cap covers too lol.
All Terrain Grille, thinking about PappaGraying it and delete the GMC Emblem but the grilles are 700 bucks a pop, newer truck stuff is way more than my NBS.
Working on 26x16s and 40s as well.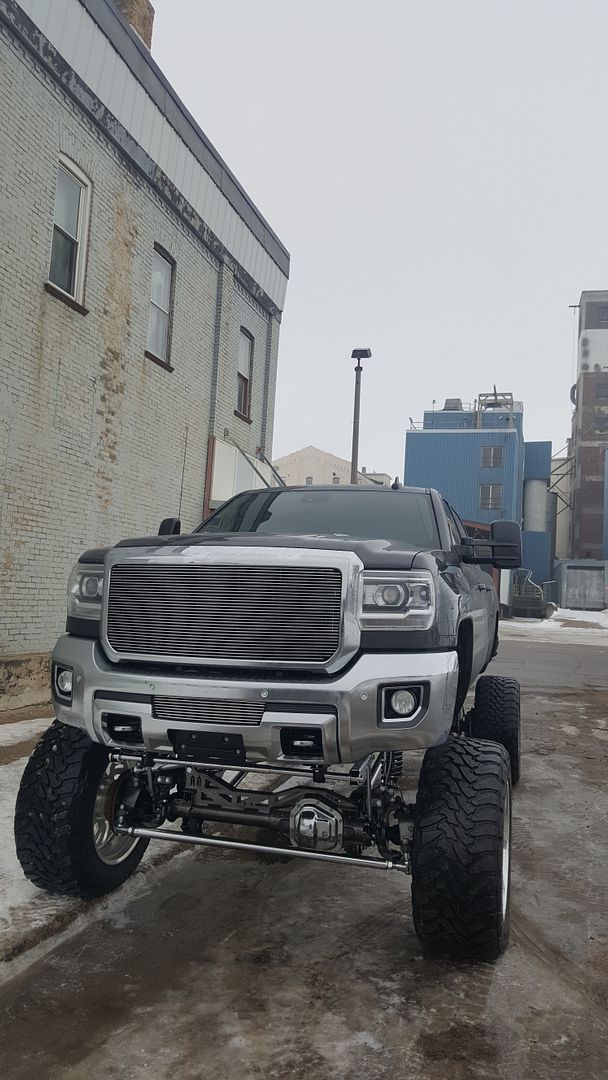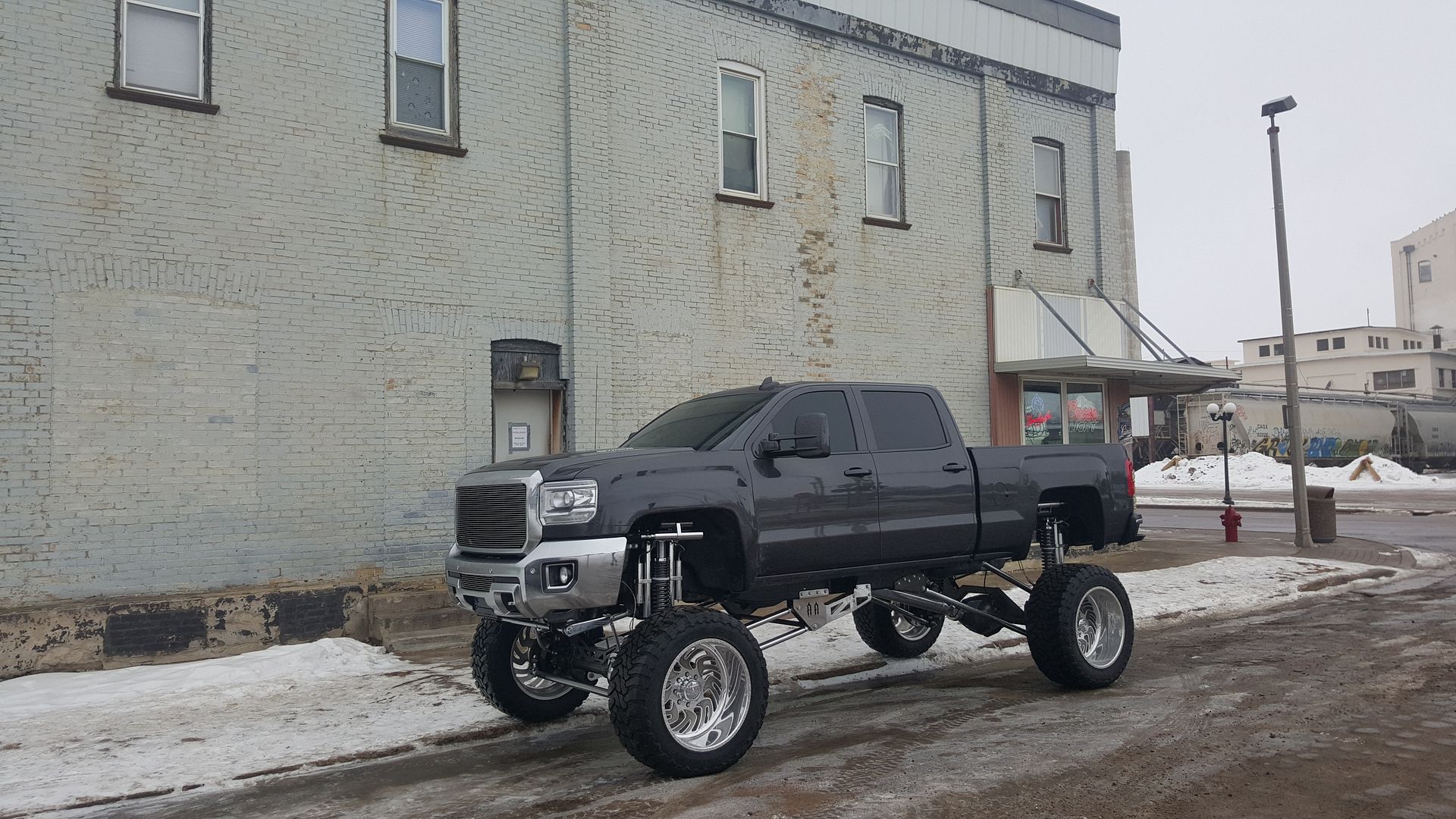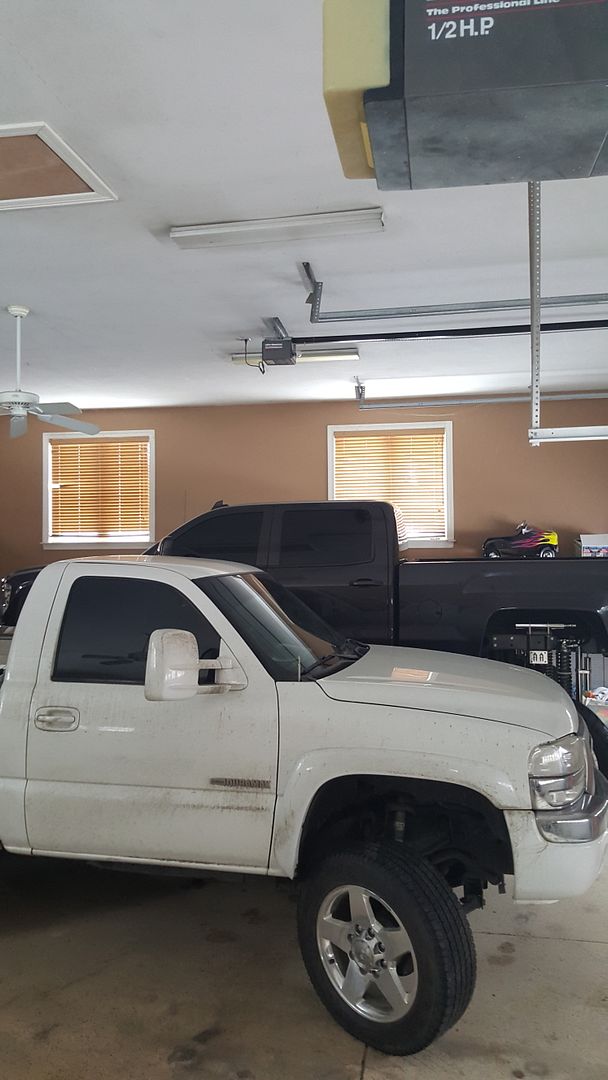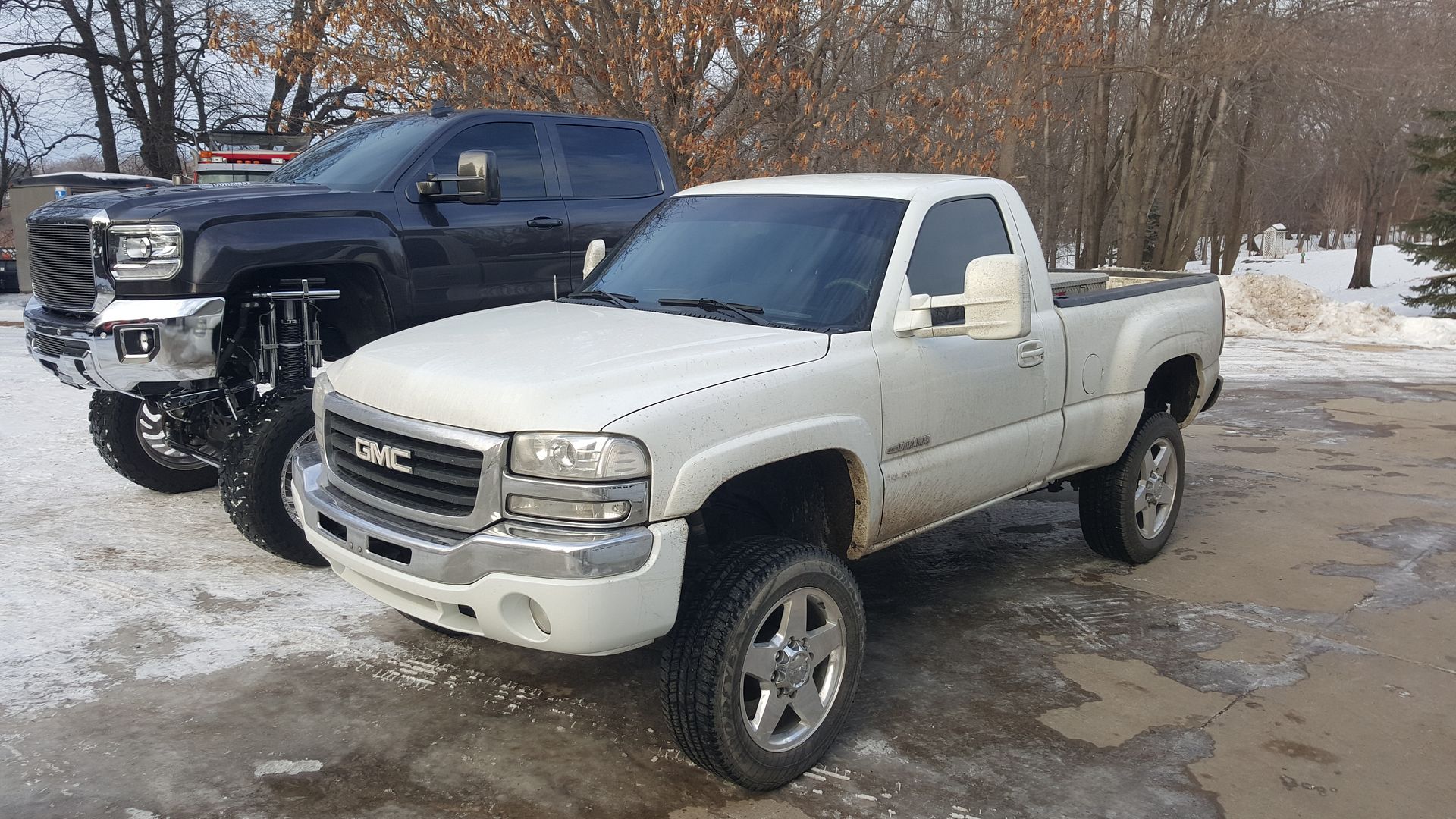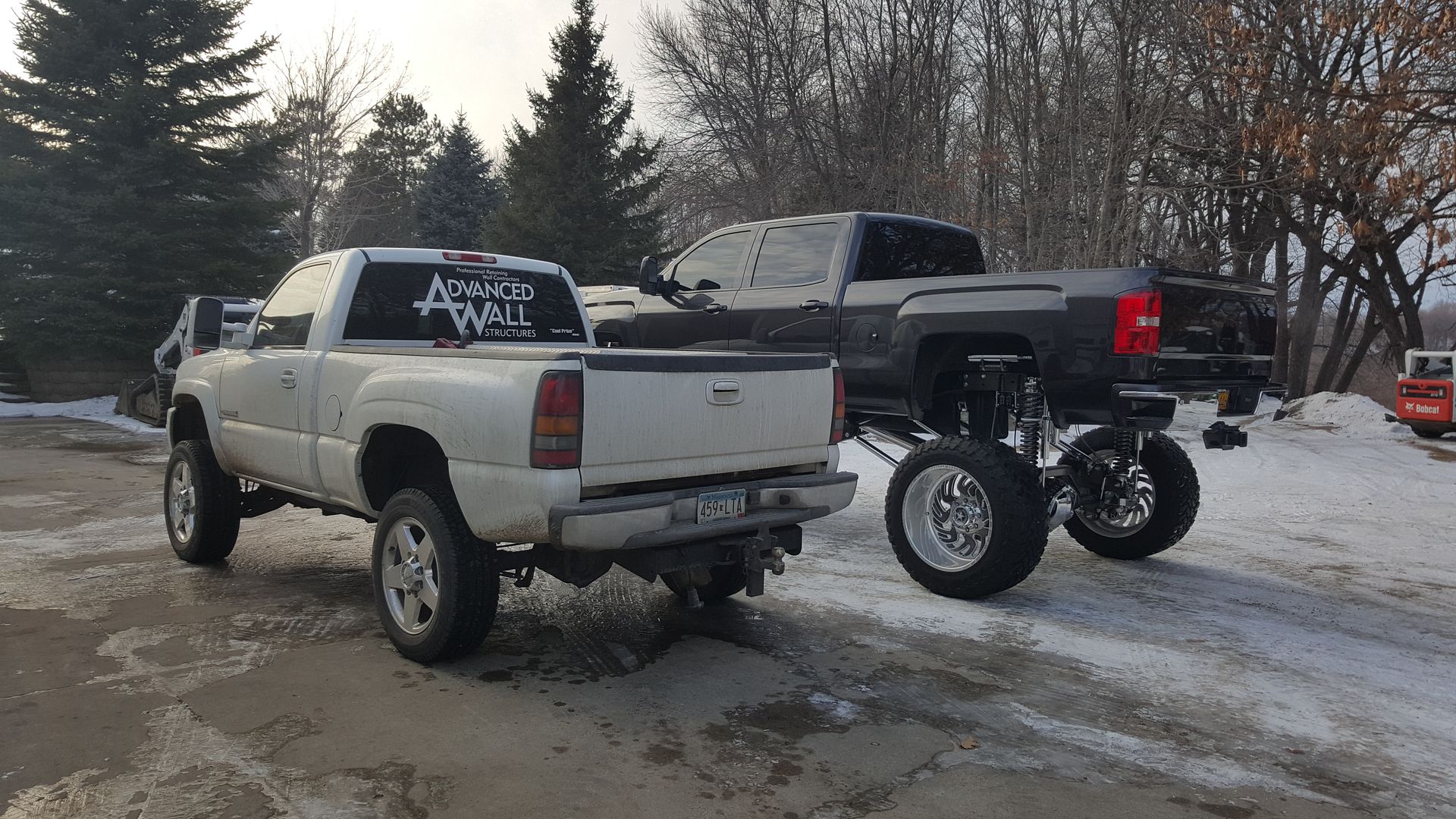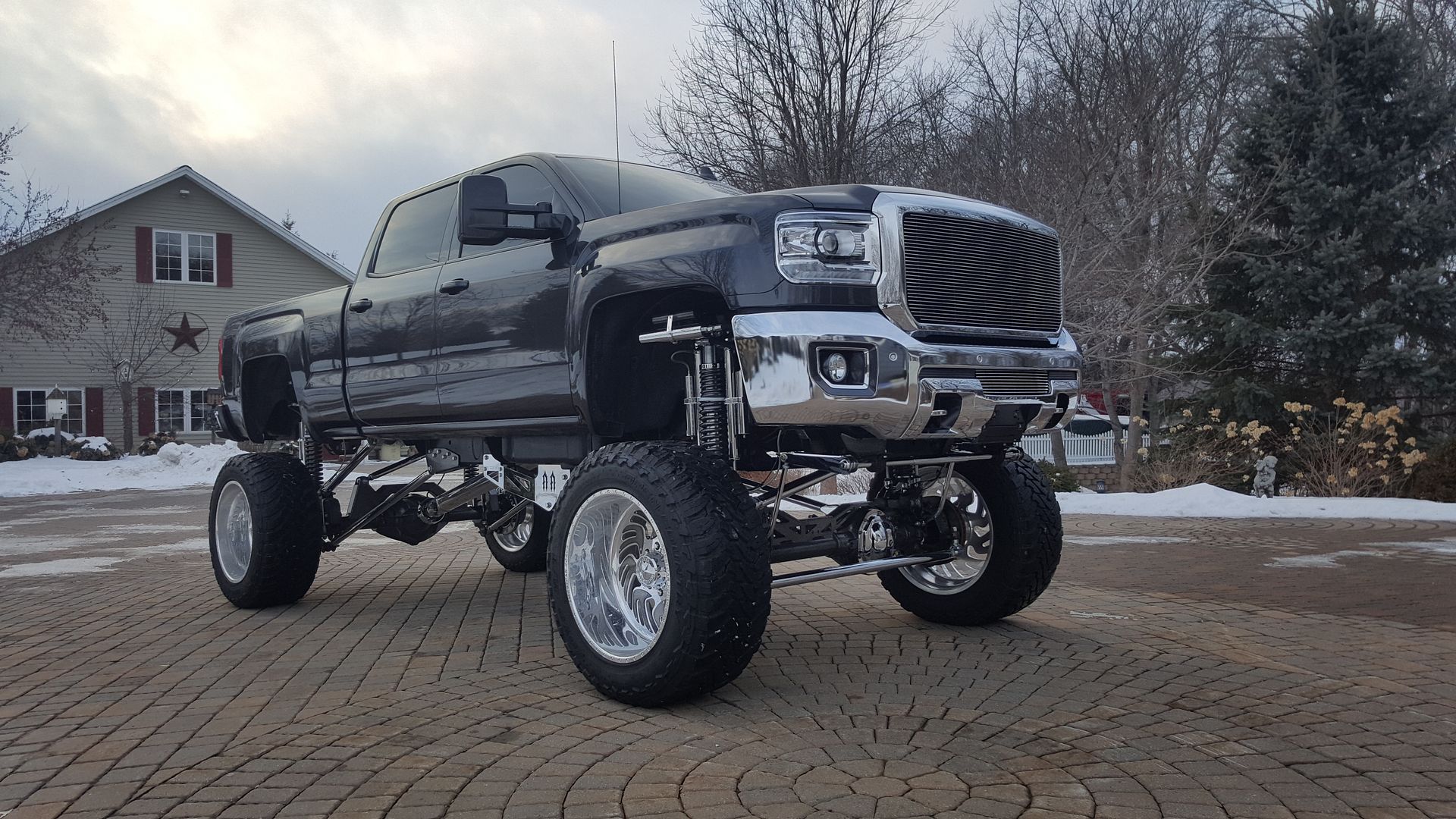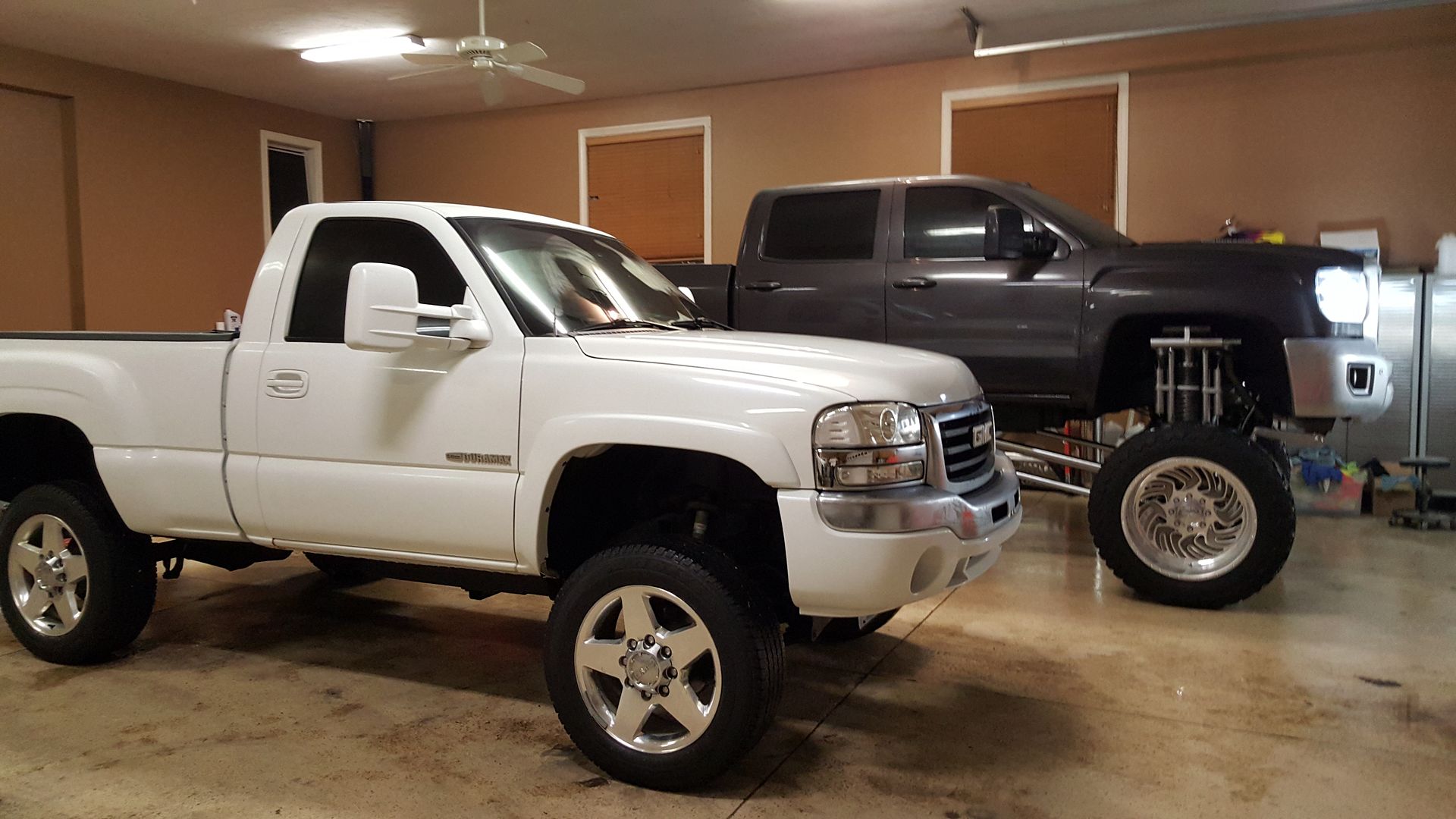 Truck next to a leveled 2015, sits 18" taller lol
Oh and Kyle standing under the mirror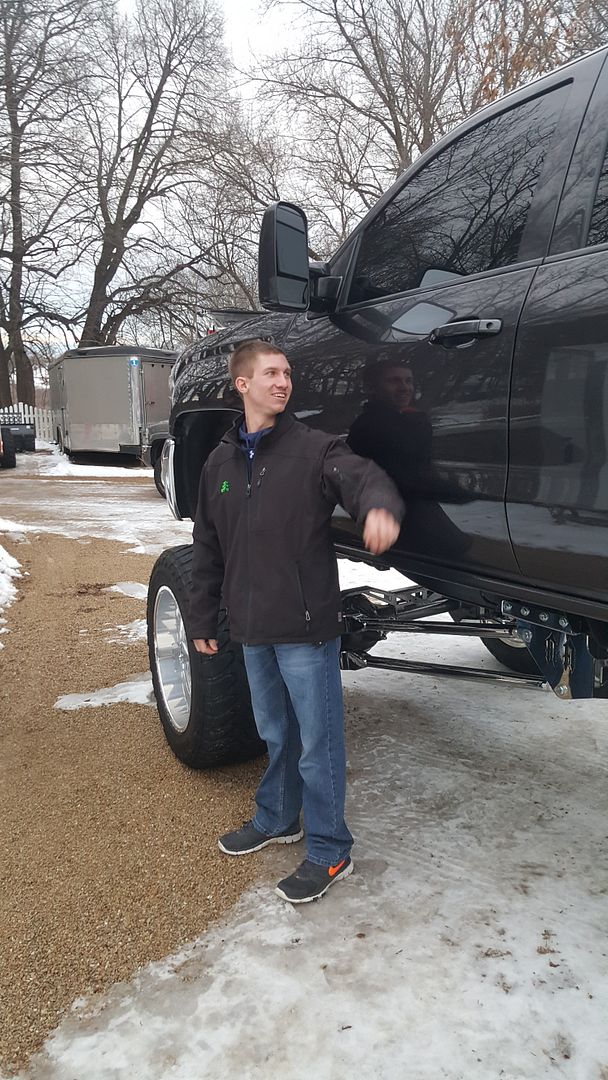 - - - - - - - - - -auto merged double post- - - - - - - - - -
I plan on getting the new tow mirrors but I need to figure out how the truck was optioned. Some trucks have an ambient air temp gauge in the passenger mirror, some don't. Some trucks need a complete new harness ran through the door and back to the harness junction and then need to be reflashed at the dealer.
Last edited: